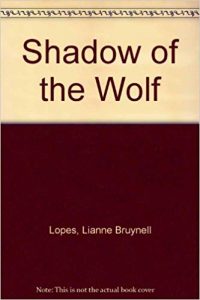 Goodreads ~ Purchase
*2002 Carol Award Finalist
WWII – Germany
Anna Strayer flees America and the humiliation of a broken engagement to visit her Aunt and Uncle in Germany. Never in her wildest dreams could she imagine the whirlpool of events she is about to be sucked into. A mere two days after her arrival in Germany – Kristallnacht – the night of broken glass occurs. The enchanted country is suddenly enveloped in an evil cloud of darkness.
Anna agrees to aid her Uncle in his covert efforts to help Jews fleeing the ensuing holocaust. Her risky midnight excursions soon endanger her own life when she has a run in with a hard-nosed Gestapo agent.
Lieutenant Ricard Von Heimer is infatuated with the feisty young woman staying with his close friends. Despite his efforts to woo her, she remains cold and obstinate towards him–and her late night excursions after curfew deeply concern him.
Against her will, Anna finds her attraction to the handsome German officer growing. His gentle side is such a contrast to the cold, steel-eyed soldier, and her Uncle constantly reminds her things are not always as they seem.
When tragedy strikes and Anna is arrested, Ricard comes to her aid. In their hasty escape, he confesses his love and Anna realizes that she returns his affection. But their escape is short-lived when Ricard is shot and Anna is captured and sent to a concentration camp. Forsaken in the isolation chamber, Anna turns her heart to God and finds peace, but her questions remains unanswered. Will she live through this nightmare and see her parents in America again? Is it possible that Ricard could still be alive? Will she ever see his smiling green eyes again?