Wishing on Buttercups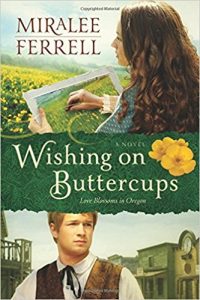 1880 – Oregon
She'd kept her secrets safely hidden—those from her past, and those in the present. Some things, Beth Roberts knows, a lady simply doesn't share, even in the 1880's West. The townspeople would never understand. No one ever has.
Jeffery Tucker, a handsome young writer, has kept his own secrets. He doesn't have a right to pry into Beth's affairs but finds himself strangely drawn to her and intrigued by the whiff of mystery surrounding her.
Beth knows that one day someone will unravel the threads of her past. And when two men from her past arrive, the truth might just hurt . . . Beth's future and her heart.
As shadowy memories surface, Beth sketches the scenes she sees and is shocked by what—and who—her illustrations reveal. Dare she risk her heart again?