Goodreads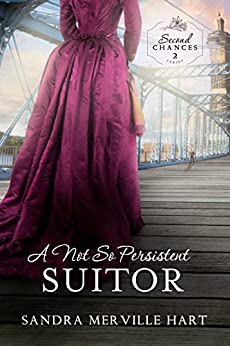 ~ Apple ~ B&N ~ Kobo ~ Amazon
1883 – Ohio
He's fighting for his career…She's bent on achieving her own goals…Will their love survive a second chance at happily ever after?
Cora Welch dreams of a future teaching kindergarten, which is in its infancy, and marriage to Ben Findlay, her beau and her twin brother's best friend. But she returns to college from summer break to learn of Ben's unwise choices in pursuit of his career—choices that destroy her trust in the man she thought she knew and loved.
Ben is working hard toward his dream to become the best reporter in the city. He's no stranger to fighting for a goal against all odds, ever since he was orphaned at age thirteen. Even though Cora has captured his heart, he makes the mistake of escorting the boss's daughter to a fancy banquet to further his career—with far-reaching repercussions. Now he's hurt Cora and botched his career goals.
Winning Cora's trust again proves harder than Ben expects, especially as they both face struggles of their own. When events spiral out of their control, catapulting them into hardship and even danger, only God can restore their dreams—though the outcome may look far different than either of them planned.