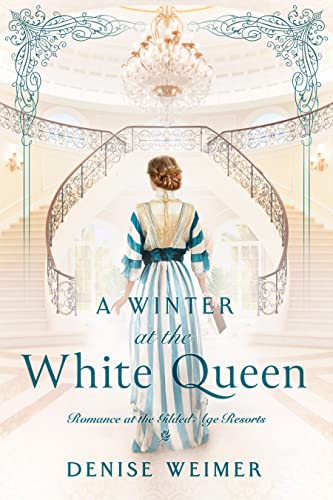 Goodreads ~ B&N ~ Kobo ~ Amazon
1910 – Florida
In the world of the wealthy, things are never quite as they appear.
Ellie Hastings is tired of playing social gatekeeper—and poor-relation companion—to her Gibson Girl of a cousin. But her aunt insists Ellie lift her nose out of her detective novel long enough to help gauge the eligibility of bachelors during the winter social season at Florida's Hotel Belleview. She finds plenty that's mysterious about the suave, aloof Philadelphia inventor, Lewis Thornton. Why does he keep sneaking around the hotel? Does he have a secret sweetheart? And what is his connection to the evasive Mr. Gaspachi, slated to perform at Washington's Birthday Ball?
Ellie's comical sleuthing ought to put Lewis out, but the diffident way her family treats her smashes a hole in his normal reserve. When Florence Hastings's diamond necklace goes missing, Ellie's keen mind threatens to uncover not only Lewis's secrets, but give him back hope for love.