Mary Varrs prefers botany to romance.
She thinks studying the growth pattern of her tomato seedlings is more time-worthy than pursuing a mate. When she needs illustrations of her prized plants, Mary turns to Priscilla Dane Osbourne for help.
Zenus Dane also seeks help from his Aunt Priscilla. In order to salvage his flooded textile mill, he wants to sell her hand drawn quilt patterns alongside his repurposed fabric scraps. No quilter had national name recognition like his aunt, but Priscilla is fiercely protective of her patterns. Convincing her would not be easy.
It seems Priscilla is the answer to both their prayers. But Priscilla would rather weave a masterpiece marriage for her nephew than save his flooded business. Trouble is, her plans don't include Mary, whose own growing attraction for the textiler could jeopardize Priscilla's good will toward her. If faced with a decision between love and ambition, will Mary be able to choose?
********************************************************************************
Thank you, Gina, for coming to share about your story, some good historicals, and hosting a giveaway!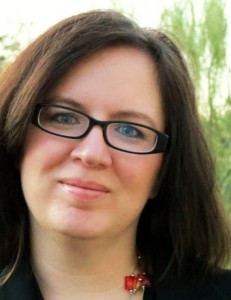 Questions about Gina's Story
What was the hardest part of your book to write?
Chapters 14-16 were originally plotted to be five chapters instead of three. With deadline looming, I didn't have the leisure of spending a day at Starbucks brainstorming a solution with my brainstorming partner, Becca Whitham. At dinner, I kept muttering, "How am I going to condense five chapters into three?" My loving family kept offering solutions. Hubby finally said, "Kill someone." Soon our kids were pounding the table, chanting "kill someone!" I didn't kill anyone fictionally or otherwise. I did, however, scrap all my pre-planned scenes and came up with a new idea.
Melissa says: Ha! I love the chant for murder 🙂 My own hubby, poor thing, has to deal with me asking "what shall I do???" and I rarely do whatever he proposes, yet he's game to propose things anyway!
Did any of your characters "fight" with you until you succumbed and changed their personality or the story choice you were forcing them into?
Sort of. When I was writing chapter 2, my heroine Mary leaves the café and is heading home. I remember typing, "Mary Varrs! Miss Mary Varrs!" and then stopping. Why did I type that? Who in the world is calling her name? I had no idea so I deleted it. Only my brain wouldn't give me any word to say next. Mary was literally frozen at the intersection. I finally gave in and retyped "Mary Varrs! Miss Mary Varrs!" Next thing I knew I "saw" Mary (in my mind) look over her shoulder. The rest of that scene was the easier of the book to write. A few days later I met my brainstorming partner at Starbucks. I said, "I just had the strangest thing ever happen to me. This person—Arel Dewey—forced her way into my story. She came out of nowhere. She's strange and driving me and Mary crazy." To this day, I adore Arel … and want to smack her upside the head.
What research did you have to look up to make your character's professional decisions authentic?
I originally intended Zenus's mill to be damaged by fire. But after researching insurance companies and policies offered during the Victorian era (not at all interesting information), I went to my husband for help. He sells church building insurance. We talked natural disasters, acts of God, pre-existing conditions, blah blah blah. In the end, my fire became a flood. While there wasn't an actual flood in Philadelphia in the year of my story, I based mine on one in the 1980s. I also had to do a lot of research about women earning botany degrees, doctorates available, what universities offered masters and doctorate degrees, job opportunities, etc. The historical details in the last chapter aren't fictional. Christine L— and the Martin fellow really existed, descriptions accurate too.
What is your home on the internet?
********************************************************************************
Questions about Gina's Reading
Which book got you hooked on reading Christian Historicals?
The first Christian Historicals I read were written by Lori Wick back in the early 1990s. Her stories had what I loved about ABA romances yet no sex. I used to read her books over and over again.
And Gilbert Morris. I loved how he began a series in colonial American and carried it through the changes in America over the next 250 years.
What Christian Historical Novel taught you something about the craft of writing because it was so well done? And tell us a bit about what it taught you.
When I read DeeAnne Gist's The Measure of a Lady, I remembered thinking this is the type of Christian romance I want to read and to write. Her heroine was likeable despite her pious attitude. The sexual tension between the leads was realistic and not forced for the sake of having tension. Their spiritual growth/change came as a result of both having to make not-easy sacrifices.
What was the last Christian Historical Novel whose characters stayed in your head days after you finished reading it?
The Passion of Mary-Margaret by Lisa Samson isn't the traditional Christian Historical. Most of the setting, though, is prior to 1970, and I figure anything that takes place before I was born is historical enough for me. My friend, author Dina Sleiman, insisted I read the book. A nun heroine. First person pov. Told through journal entries. Takes place over 70 years. Nope, not the book for me. Once I started the book, I couldn't stop reading . . . and couldn't stop praying, "Jesus, I want to have a passion for you like Mary-Margaret had." That is real romance.
********************************************************************************
Gina has been nice enough to offer one paperback (US resident only) of Masterpiece Marriage. I'll give away a copy of any book mentioned in the interview in ebook form. Enter the Rafflecopter below!