Today we get to meet Dawn Crandall and her newest book. There's lots of buzz going for this series that has come out so quickly you didn't have to wait very long to read them!
*******************************************************************************************************
The Captive Imposter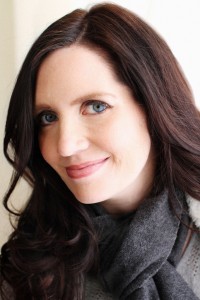 Sent away for protection, hotel heiress Estella Everstone finds herself living undercover as a lady's companion named Elle Stoneburner at one of her father's opulent hotels in the mountains of Maine—the one she'd always loved best and always hoped to own one day, Everston. The one thing she doesn't like about the situation is that her ex-fiancé is in the area and is set on marrying someone else. Reeling from her feelings of being unwanted and unworthy, Estella reluctantly forms a friendship with the gruff manager of Everston, Dexter Blakeley, who seems to have something against wealthy young socialites with too much money, although they are just the kind of people Everston caters to.
When Estella finds herself in need of help, Dexter comes to the rescue with an offer she can't refuse. She sees no other choice aside from going back home to her family and accepts the position as companion to his sister. Throughout her interactions with Dexter, she can't deny the pull that's evidenced between them every time he comes near. Estella realizes that while she's been hiding behind a false name and identity, she's never been freer to be herself than when she's with Dexter Blakeley. But will he still love her when he finds out she's Estella Everstone? She's not entirely sure.
*******************************************************************************************************
Questions about Dawn's Story
Did any of your characters "fight" with you until you succumbed and changed their personality or the story choice you were forcing them into?
I had a certain character who I was certain was supposed to die during the course of the book… but when I tried to get past that point in the book while reworking the rough draft, she simply would not let me kill her off. I had to completely rethink things at the three-quarter mark since she wasn't going to die after all. And now that she's still alive for the end of the book, I'm planning to write a book about her in the future!
Which scene (give us the chapter) is your favorite, the one you never tired of working with? Give us a reason to look forward to it.
My favorite chapters are 18-20 because although my heroine is determined NOT to allow the hero to know how much she's falling for him (since she's convinced by certain circumstances that they could never be together), something happens that leaves her a little incoherent, and she ends up telling him more of what was in her heart than she ever planned!
What research book or website used to write this book was your favorite to peruse?
The mountain resort in The Captive Imposter (Everston) is loosely based on a hotel called Mt. Kineo House which used to set on a peninsula at the heart of Moosehead Lake in central Maine. I loved looking at www.baharris.org/historicpolandspring/MtKineo/MtKineo.htm since it included tons of old photos and even the floorplans of each floor! Before I started writing the book, my husband and I even went there on vacation and climbed Mt. Kineo (called Iron Mountain in the book). And for some reason, although I've climbed plenty of other mountains with my husband before that point, I was so very tired and worn out from that 1000ft trail up the mountain! It turned out that I was a week pregnant with my son!
Questions about Dawn's Reading
Who is your favorite Christian Historical hero?

Carl von Reichert/Carl Richards (his Americanized alias) from A Noble Groom by Jody Hedlund

If your job was to sell one author's historical fiction (besides your own) which author's wares would you want to peddle?

I would choose to sell Lori Benton's books—her three-time Christy-winning debut novel, Burning Sky, her second book, The Pursuit of Tamsen Littlejohn, and her third which comes out later this month, The Wood's Edge.

What Christian Historical Novel are you most excited to read that hasn't yet come out?

I CANNOT WAIT to read Not by Sight by Kate Breslin!—her debut, For Such a Time, was one of my favorite books from 2014! I'm not even that huge of a WWII reader, but I just love her voice and the way the turns her novels take twist my heart!

 

What Christian Historical Novel in your To Be Read pile is begging you to make time to plop down with it right now?

I haven't had a huge amount of reading time lately, but I have The Secret of Pembrooke Park by Julie Klassen on my kindle, and I can't wait to read it after so many of my readers have been mentioning it lately! I'd meant to start it earlier this year and never got around to it.
*******************************************************************************************************
Dawn's has been nice enough to offer one ebook copy of The Captive Imposter. Enter the Rafflecopter below!
Also Dawn is hosting giveaways of her books and other new releases from author friends all through April. See her blog or Facebook author page for details.