Celtic Knot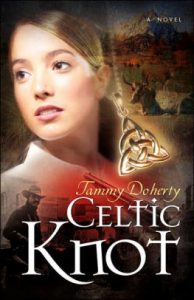 1880 – Colorado
"He that loveth not knoweth not God: for God is love."
Abby Finnigan struggles to go on with life after the death of her husband. Her family has never been supportive, more so now than ever. The only safe course is to protect her heart. Besides, people only do nice things today because they want something tomorrow.
Secret Service Operative Kyle Lachapelle is working undercover. From the moment he meets Abby, Kyle finds her intriguing—and attractive. But Abby is connected to his counterfeiting case. Can he can trust her?
His guarded attitude confuses Abby. She trusts him with much yet withholds her heart, not wanting to be hurt again. When Kyle begins making arrests, her doubts seem justified.
Will love conquer their fears?
"There is no fear in love; but perfect love casteth out fear."