The Gambler's Girl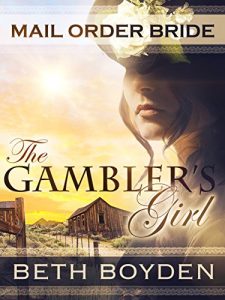 What if your long-distance sweetheart was an up-close disaster?
Ann Forsyth arrives in Texas on a hot summer day. She's left her troubles far behind, and all she wants is to settle down with Reichard Monroe. He's handsome, his penmanship is good, and he says he's everything she's dreamed of.
But the stories he told and the man she meets have nothing in common.
Ann finds herself relying on strangers and her own wits and character, as she tries to piece together a new life in the west. And when another man catches her eye, she must find her way between duty, self preservation…
…and hope.