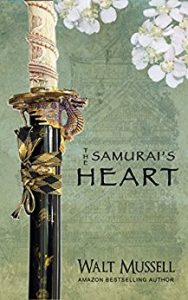 The Samurai's Heart
1587 – Japan
Sen must find a husband to marry into her family's swordsmith business. She seeks a Christian husband, though Christianity is banned.
Enter Nobuhiro. Third son of a high-level samurai, Nobuhiro fled his harsh father and apprenticed himself to a swordsmith. He yearns to prove his worth.
They seem an ideal match. But for Sen, the choice is faith or family. For Nobuhiro, choosing a Christian ends any reconciliation with his family. Can love be forged from the impossible?
Save
Save
Save