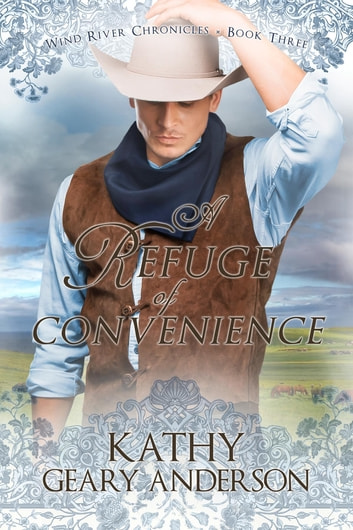 Goodreads ~ B&N ~ Kobo ~ Amazon
1902 – Colorado
She doesn't trust men. He doesn't trust women. Can they learn to trust each other?
On the run from her past, nurse Claire Monroe's only hope of disappearing lies in the hands of her former patient, Wyoming rancher, Jackson Garrity. But Jackson shouldn't even be out of the hospital. He can barely walk, let alone protect her. Besides, he's a man, and life has taught her men are not to be trusted.
Jackson doesn't know a thing about women. Ever since his mother abandoned him and his three brothers, his father hasn't allowed a single female—human or animal—to live on their ranch. But one thing he does know: Claire is hiding secrets, dark ones, and he'd be a fool to take her home with him. But when his boss delivers an ultimatum, he and Claire reach an uneasy compromise in a marriage of convenience.
Then a Pinkerton detective shows up on their doorstep and their convenient marriage becomes anything but.