Celtic Cross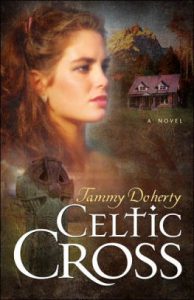 1880 – Colorado
Shot…Bleeding…Barely Conscious… She's Dying! A stranger arrives on the Donovan ranch just one breath away from dead. Matt Donovan does not hesitate to help, despite her unknown past. Will the man who shot her come riding down the trail after her, shattering peaceful Glenpark, Colorado?
When Cristeen wakes, she can remember nothing of her past. Only one thought haunts her day and night: trust no one.
Matt fears Cristeen's fierce independence will lead only to tragedy. He vows to help Cristeen see the need to trust the Lord before it is too late. Cristeen must overcome her belief that loving only brings heartache.
Then a madman bent on revenge tracks her down. Matt cannot rescue Cristeen this time. Only the Lord can save her now—if she has enough faith to trust.
Can she overcome the past and learn to trust?
~ sometimes you have to forget who you are in order to become who you're meant to be.