Dawn of Liberty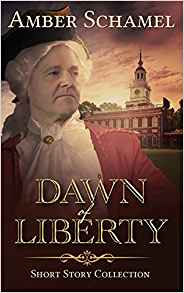 1776 – Pennsylvania
Liberty comes with a price. Can a fledgling nation bear the cost?
British forces advance upon a struggling colonial army. The time of decision has come. Declare independence, or give up the fight. The weight of a nation rests on Samuel Adams' shoulders as he joins the delegates of the Second Continental Congress. Can he raise the cause of Liberty above the fear of the King's wrath in the hearts of his countrymen?
Three riveting short stories follow Samuel Adams as he struggles through the events surrounding the Declaration of Independence and evokes the Dawn of Liberty.