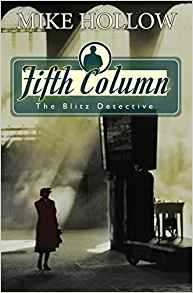 Fifth Column
1940s – England
Detective Inspector Jago investigates, uncovering deception and betrayal
At first glance, the young woman found in the early hours of the morning where bombs have landed is just another casualty of the previous night's air raid. But when the post-mortem shows signs of strangulation, Detective Inspector Jago is called on to investigate.
The dead woman is smartly dressed but carries no identification. However, a local engineering company reports a staff member has failed to appear at work that morning and the body is quickly identified as that of Miss Mary Watkins.
DI Jago's initial interviews yield little fruit; no one can think of a reason why Mary would be murdered. But as the investigation continues DI Jago begins to uncover a trail of deception and betrayal.