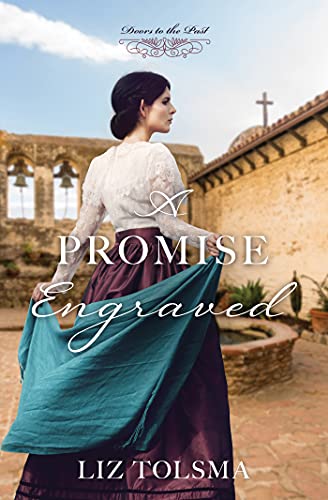 Goodreads ~ Apple ~ B&N ~ Google Play ~ Kobo ~ Amazon
1835/Present Day – Texas
Can Promises Made in Times of Struggle Endure 200 Years?
Young, spirited Josie Wilkins life is about to take a turn when faced with political turmoil and secret love in San Antonio of 1836. John Gilbert has won her heart, despite being a Protestant preacher who is forbidden to practice his faith in Texas. If he discovers the secrets of her painful past, he will never have anything to do with her. But then comes the Battle of the Alamo. Will either of them survive an epic battle for liberty to create a legacy of love?
Nearly 200 years later, Kayleigh Hewland takes breaks from her demanding job as a refugee coordinator working with Mexican migrants to attend flea markets where she has found a uniquely engraved ring that helps her discover who killed her parents. Enlisting the help of appraiser Brandon Mullins, they piece together a love story long forgotten. But will dangers linked to the ring end her own hopes for leaving a legacy built on hope, faith, and love?