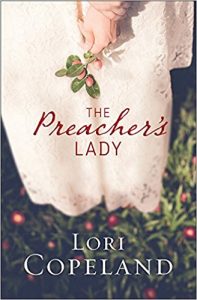 The Preacher's Lady
1855 – Wisconsin
Elly Sullivan works on her family cranberry farm in Wisconsin. She's pledged her unending love to Bo Garrett.
At seventeen, Bo rides off for a month–just a month–to see a little of the world before he settles down with Elly. He falls in with the wrong people and the wrong life. His promises to Elly and the Lord are forgotten in a misspent youth. Eight years too late, he returns, having come to the end of himself and having rededicated his life to God.
Can Bo convince Elly they were meant to be together despite all the bumps in their path?
Save