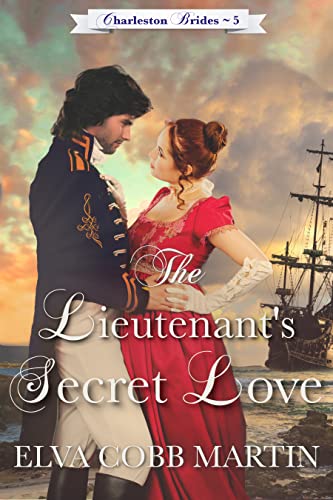 Goodreads ~ Apple ~ B&N ~ Kobo ~ Amazon
1800 – South Carolina
An exposed family secret changed her life forever and blindsided his Marine heart.
From the day Hannah was abandoned as a newborn, her adoptive parents have kept the truth of her origin from her and her siblings. But when that secret is exposed, a threat arises which forces her to leave the only family she's ever known and the adoptive brother she adores. She must start her life anew in Charleston.
U.S. Marine Lieutenant Adam White, harbors a secret—more confidential than patrolling the Caribbean for French corsairs, more threatening than the fight against Barbary pirates in the Mediterranean. Adam carries a personal, burning secret in his heart. He's fallen in love with Hannah since discovering she is not his blood sister. And the thought that she might only ever see him as her loving big brother may be the greatest threat to him yet.
As the Charleston men seek to win Hannah's heart, she never loses touch with the man who had been her older brother. The man her heart can't help seeing him in a whole new light. But when Adam's squadron sets out for the Mediterranean on the most dangerous mission of his life, only God can keep him—and their love—alive.