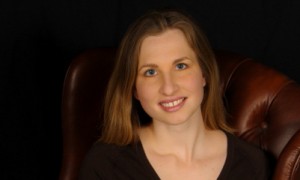 Thank you for visiting my labor of love. This Index was created when I needed to find all the books that were similar to my own when I was trying to sell my first book! I was also disappointed when I started looking, that since I no longer worked in a bookstore, I'd missed so many books that I would've loved to have read. I didn't even know they were out there! Now that bookstores are even more scarce, this is my virtual bookshelf of all the new releases in my favorite genre, so I'll never miss knowing that a book exists–and neither will you!
Finding myself without an author for this month's giveaway slot, I decided to highlight my newest release!
The actual giveaway for this book is for newsletter subscribers only. If you're not subscribed, consider doing so! If you do so, you can then enter the giveaway for a paperback copy of Depending on You as a subscriber: here. It's a once a month email that simply contains a list of all the newly released books with covers and blurbs along with whatever book is our featured giveaway–along with occasional newsletter only giveaways. You'll never miss an Inspirational Historical novel that way!
Sign up for the Index's Newsletter.
My new release, Depending on You, is a shorter read for the busy Christmas season. At $2.99, treat yourself for Christmas to a story that contains a candlelight service, a live nativity, handmade ornaments, warm fires, snow, and the best thing of all–love!
~~~~~~~~~~~~~~~~~~~~~~~~~
1884 – Wyoming
Can the joy and hope of Christmas restore their love before it's too late?
Leah Whitsett's life was ideal until the disastrous day she nearly died because of her husband's deceit. When he returns home weeks before Christmas, she knows the best gift she can give him is forgiveness, but how can she relinquish her hard-won independence knowing he plans to turn their family's life upside down again?
Bryant has always known his wife was a gift he'd never deserved, but how can he provide for her in a town that no longer wants anything to do with him? He longs to atone for the misery he's put his loved ones through, but when he brings a family member home for the holidays, he and Leah may end up even further apart.
With emotions high and their marriage at stake, will the season bring the hope they need…or are their rifts too large to mend?
Wyoming , Rocky Mountains , 1880s , 1880-1900 (US Turn of Century) , Scarred , Enemies/Rivals to Lovers, Estranged Family Members Forced Together, Married Romance, Western , Christmas, Ruined Reputation , Jagears-Melissa