Give a lovely welcome to Kate on the Index!! Do you not want to steal this cover model's ensemble for yourself? I do. I'm sure the story is as lovely as the outfit. Check out Kate's answers to what you'll find inside!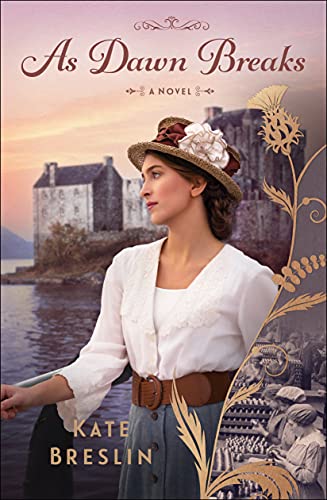 England , Castles , 1910s , 1900s Foreign , World War I , Factory Worker, Military , Orphan/Loner, Scarred , Marriage of Convenience/Arranged Marriage, Mistaken Identity, Runaway Groom/Bride, Suspense , Secrets, Traumatic Pasts (PTSD) , Breslin-Kate
Her daring bid for freedom could be her greatest undoing.
Amid the Great War in 1918 England, munitions worker Rosalind Graham is desperate to escape the arranged marriage being forced on her by her ruthless guardian and instead follow her own course. When the Chilwell factory explodes, killing hundreds of unidentified workers, Rose realizes the world believes she perished in the disaster. Seizing the chance to escape, she risks all and assumes a new identity, taking a supervisory position in Gretna, Scotland, as Miss Tilly Lockhart.
RAF Captain Alex Baird is returning home to Gretna on a secret mission to uncover the saboteur suspected in the Chilwell explosion, as Gretna's factory is likely next. Fearing for his family's safety, he's also haunted by guilt after failing to protect his brother. Alex is surprised to discover a young woman, Miss Lockhart, renting his boyhood room, but the two eventually bond over their mutual affection for his family–until Alex receives orders to surveil her.
Rose squirms beneath Alex's scrutiny while she struggles to gain her workers' respect. But when her deception turns to danger, she and Alex must find a way to put their painful pasts behind them and together try to safeguard the future.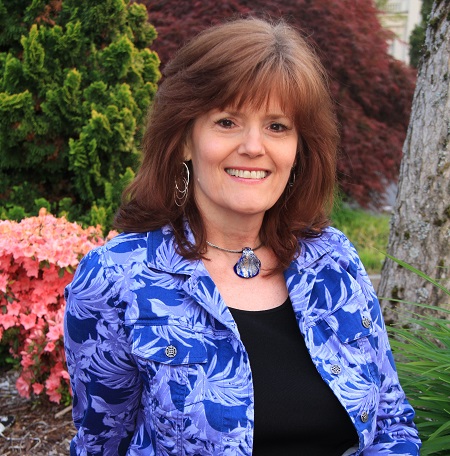 *******************************************************************************************************
Questions about Kate's Story
What inspired this story?
During the WWI historical research for my last three novels, I read stories about women who stepped into jobs previously assigned to the men now fighting overseas, in order to keep the country running during the war. In particular, the courageous women working in the munitions industry, making shells, packing them with TNT, and making propellant for ammunition. Extremely dangerous work, but most of the women were patriots and their work literally changed the direction of the war for Britain toward victory. I've wanted to write about them, and As Dawn Breaks gave me that chance.
What did you enjoy most about writing this book?
I wrote this novel during the outbreak of Covid-19, and the sudden quarantine that most of us experienced. My own family lives on the other side of the country and I wasn't able to see them during this time, so writing about the fictional Baird family in my story and my heroine's longing for a real home made it special for me. As if I had my family near me.
Did you include a real historical character or incident in your story?
I did include a real historical incident with a real British munitions factory in 1918, an event that changed the course of my heroine's life.
*******************************************************************************************************
Questions about Kate's Reading
What was the last Christian Historical Novel you read, and what was your favorite thing about it?

In Pieces by Rhonda Ortiz. So well-written and a beautiful love story. I read it this past July and I still think of it. I definitely recommend it!

What Christian Historical Novel in your To Be Read pile is begging you to make time to plop down with it right now?

A Midnight Dance by Joanna Davidson Politano. I've read such great reviews about this book and I'm eager to start!
Kate is giving away  a signed paperback (USA Only). Enter the Rafflecopter below!
**If you don't want to enter the Rafflecopter, tell me in a comment below: "I'm not entering the Rafflecopter, but please throw me in the hat" so I can manually put you in there for a chance.**