Looking for a very unusually set book? Look no further than Come Down Somewhere, a coming of age story of two women involving the Trinity testing site during World War II in New Mexico.
Goodreads ~ B&N ~ Google Play ~ Kobo ~ Amazon
New Mexico , Military Bases or Schools, Ranch , 1940s , 1946-Present Day , World War II , Missionary, Student , Coming of Age, Dual/Split Time , Wright-Jennifer
1945 – New Mexico
Sixteen-year-old Olive Alexander has lived on a ranch in the Jornada del Muerto region of southern New Mexico her entire life. But when World War II begins, the government seizes her family's land for the construction of a new, top secret Army post.
While her mother remains behind, Olive is forced to live in nearby Alamogordo with her grandmother and find a place in a new school. When Jo Hawthorne crosses her path, Olive sees a chance for friendship—until she learns that Jo's father is the Army sergeant who now occupies her beloved ranch. Already angry about her new reality, Olive pushes Jo away. But as she struggles to make sense of her grandmother's lapses into the past and increasingly unsettling hints about what's happening at the ranch, she slowly warms to Jo's winsome faith and steady attempts at friendship . . . until one devastating day when the sky explodes around them and their lives are torn apart.
Seven years later, Jo returns to Alamogordo, still angry and wounded by the betrayals of that fateful day. Determined to put the past behind her once and for all, Jo hunts for answers and begins to realize the truth may be far more complicated than she believed, leading her on a desperate search to find her friend before it's too late.
*******************************************************************************************************
Questions about Jennifer's Story
What inspired this story?
My family and I moved to southern New Mexico in 2014, and we actually live less than 100 miles from the Trinity test site. Although I'd heard of the test, I didn't know much about it. Living here, however, changed Trinity from something that had happened to something that is still very much happening to this day. This isn't just history; where I live, it's present in many people's everyday lives, especially when you consider the effects of the test still being felt over seventy-five years later. I wanted to bring this story to the forefront and draw attention to the overlooked and underappreciated sacrifice of the people of southern New Mexico during World War II.
What was the hardest part of your book to write?
I have been to Hiroshima and seen the remnants of the bomb dropped there. Now I live in southern New Mexico as part of a military family but also part of a community that is still feeling the effects of the test. Because of this, my own personal feelings about Trinity are very complicated. I don't think it was all bad, but I definitely don't think it was all good either. Attempting to honor both those who worked on the bomb, believing they were doing something that would win the war and save lives, as well as those living here who were affected in monumental ways through the choices of others, was an extremely difficult balancing act.
Why did you choose the year in which your book is set?
The 1945 story line was obviously set to coincide with the Trinity test itself. Jo's subsequent story line, however, was set in early 1952 because, later that year, the "green glass sea," a layer of trinitite left over after the explosion, was bulldozed and buried. I knew I wanted to give Jo an opportunity to see it, as Trinity played such an important role in her journey, so I had to make sure she made it back to Alamogordo before the waning months of 1952.
*******************************************************************************************************
Questions about Jennifer's Reading
If your job was to sell one author's historical fiction (besides your own), which author's wares would you want to peddle? And which is your favorite by that author?
I have yet to read a book of Lynn Austin's that didn't absolutely knock it out of the park, so I think hers would be easy to sell. Her books are so fantastically well-written that it's hard to choose but I'd have to say her latest, Long Way Home, has been my favorite read of 2022 so far.
What Christian historical novel are you most excited to read that hasn't yet come out?
Stephanie Landsem's upcoming release, Code Name Edelweiss, sounds absolutely fascinating. It doesn't come out until March 2023, but I am waiting on pins and needles for that one!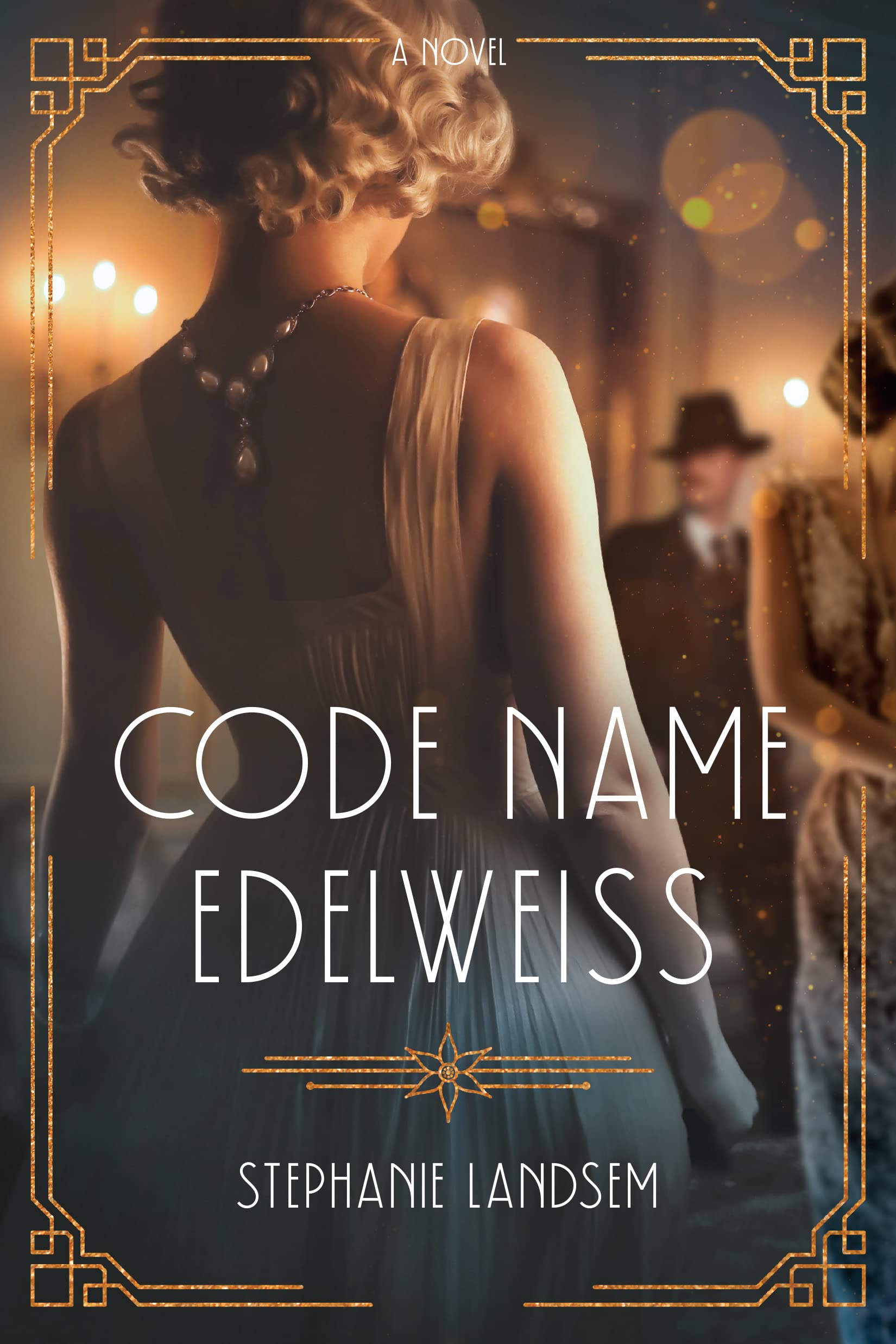 Jennifer is giving away either a paperback (USA Only). Enter the Rafflecopter below!
**If you don't want to enter the Rafflecopter, tell me in a comment below: "I'm not entering the Rafflecopter, but please throw me in the hat" so I can manually put you in there for a chance.**