What avid reader doesn't love a book about books? Welcome Amy Lynn Green, once a lady who helped market my books and now writing her own!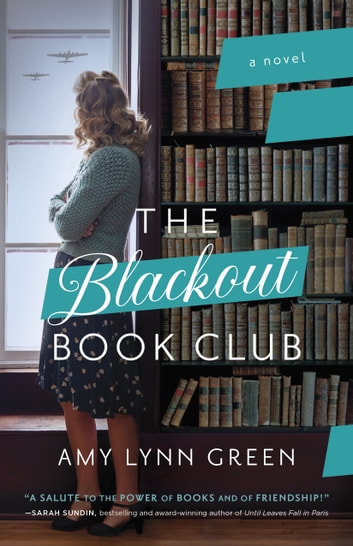 Maine , 1940s , 1939-1945 (US WWII) , World War II , Librarian , Based on Actual Characters or Events, Ensemble Cast, Save the Building/Land/Town, Women's Fiction , Green-Amy
In 1942, an impulsive promise to her brother before he goes off to the European front puts Avis Montgomery in the unlikely position of head librarian in small-town Maine. Though she has never been much of a reader, when wartime needs threaten to close the library, she invents a book club to keep its doors open. The women she convinces to attend the first meeting couldn't be more different–a wealthy spinster determined to aid the war effort, an exhausted mother looking for a fresh start, and a determined young war worker.
At first, the struggles of the home front are all the club members have in common, but over time, the books they choose become more than an escape from the hardships of life and the fear of the U-boat battles that rage just past their shores. As the women face personal challenges and band together in the face of danger, they find they have more in common than they think. But when their growing friendships are tested by secrets of the past and present, they must decide whether depending on each other is worth the cost.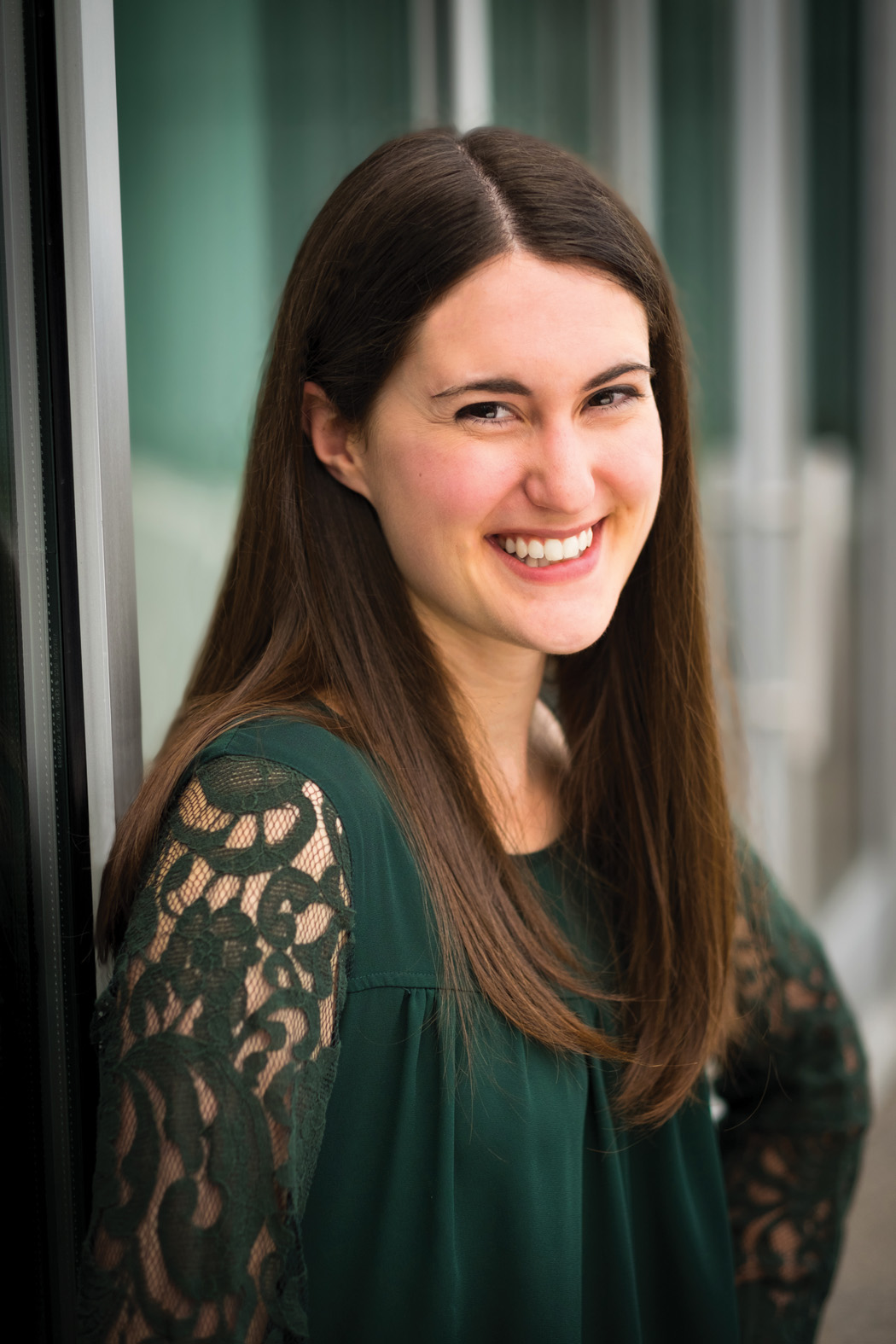 *******************************************************************************************************
Questions about Amy's Story
Did any of the characters in this book "surprise" you?
Since I start writing with only a vague idea of what will happen next, the character of Louise Cavendish, heiress and owner of the library building, turned out much differently than I'd planned. Throughout the book, we see glimpses of her past that shaped who she is in the present, and the ideas that came to me suddenly helped me understand her and feel more sympathy toward this somewhat-difficult character. From her lost love to her desire to serve as a nurse in WWI and then in the Spanish flu outbreak of 1918, her past was much more complicated than I'd realized at the start.
Which scene is your favorite, the one you never tired of working with? Give us a reason to look forward to it.
In chapter 27, my feisty Rosie the Riveter character, Ginny, talks herself into a pancake eating contest with a local man at a war benefit breakfast. It was one of the first scenes I wrote to understand who she was, and it still makes me laugh every time, although later in the writing process I added some devastating news to the end of the chapter that puts more of the plot into motion.
Did you include a real historical character or incident in your story?
There were many real WWII home front details I got to sneak into the story, but my favorite was this can't-believe-it's-real detail: the Hooligan Navy. That was the nickname for a ragtag group of civilian volunteers who were commissioned to patrol up and down the Atlantic Coast in borrowed yachts and other crafts on the lookout for U-boats. I included some of the actual comical hijinks that ensued, including a city slicker who almost had the crew radio in a German sub sighting, but found out that the "periscope" he'd seen was just a surfacing porpoise. They did have a few moments of heroism along the way that made it worth the effort, but the majority of the days were filled with tedium and sunburn.
*******************************************************************************************************
Questions about Amy's Reading
What other Christian Historical Novels are similar to yours in setting or storyline?
Until Leaves Fall in Paris by Sarah Sundin has some overlap because of the theme of books bringing very different people together during wartime, though her book has a French Resistance plotline. And the cast of female characters with strong and varied personalities on the U.S. home front was inspired by one of my favorites of Lynn Austin, A Woman's Place. I love and would highly recommend both of them!
What Christian Historical Novel taught you something about the craft of writing because it was so well done? Tell us a bit about what it taught you.
I've learned so much from current Christian historical fiction authors, but for this one, I'm going to dive way back and say Saint Ben by John Fisher. You may never have heard of this one, but it was the first Christian fiction book I ever read, set in the 1950s, with a preteen pastor's kid as the narrator. Not only did it resonate with me because of the exploration of questions of faith and doubt, but as a writer-in-training, on multiple re-reads I paid attention to the engaging voice, loveable characters, balance of humor and serious issues, and most of all, the way that Fisher raised questions for the readers to consider rather than preaching at them. It's a brilliant story that still impacts me now, over fifteen years later.
What Christian Historical Novel are you most excited to read that hasn't yet come out?
So many! But one high up on my list is All the Lost Places by Amanda Dykes. Her stories are always full of light and hope, and this one has so many intriguing elements (bookstore, Venice setting, mystery plotline) that I can't wait to read it once it releases.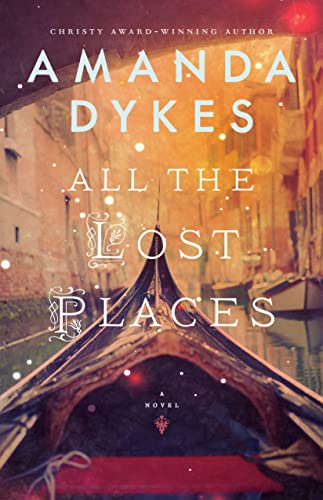 Amy is giving away either a signed paperback (USA Only). Enter the Rafflecopter below!
**If you don't want to enter the Rafflecopter, tell me in a comment below: "I'm not entering the Rafflecopter, but please throw me in the hat" so I can manually put you in there for a chance.**