Look at this beautiful cover, it's so intriguingly different, don't you think? Welcome Melanie to the Index!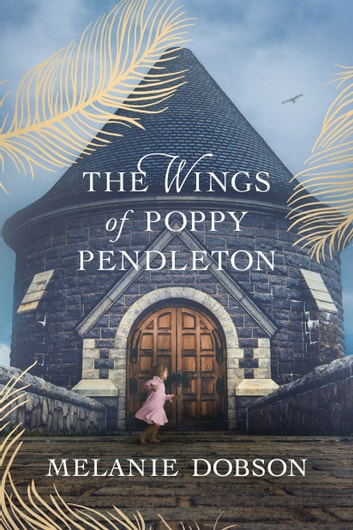 New York , Castles, Island , 1900s , 1860-1920 (Gilded Age), 1900-1930 (US Early American), Gilded Age , Famous Sinkings , Dual/Split Time , Dobson-Melanie
In this compelling new time-slip mystery, a little girl goes missing from her family's castle in the Thousand Islands of New York. Eighty-five years later, a journalist teams up with a woman living on Koster Isle to find out what happened to Poppy, once and for all.
1907. On the eve of her fifth birthday, Poppy Pendleton is tucked safely in her bed, listening to her parents entertain New York's gilded society in their Thousand Islands castle; the next morning, she is gone, and her father is found dead in his smoking room.
1992. Though Chloe Ridell lives in the shadows of Poppy's castle, now in ruins, she has little interest in the mystery that still captivates tourists and locals alike. She is focused on preserving the island she inherited from her grandparents and reviving their vintage candy shop. Until the day a girl named Emma shows up on Chloe's doorstep, with few possessions, save a tattered scrapbook that connects her to the Pendleton family. When a reporter arrives at Chloe's store, asking questions about her grandfather, Chloe decides to help him dig into a past she'd thought best left buried. The haunting truth about Poppy, they soon discover, could save Emma's life, so Chloe and Logan must work together to investigate exactly what happened long ago on Koster Isle.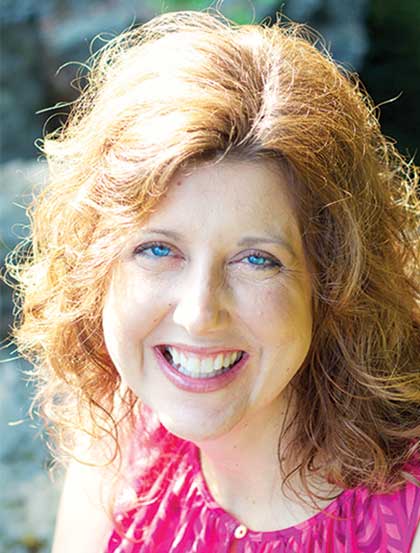 *******************************************************************************************************
Questions about Melanie's Story
What inspired this story?
Poppy's story was inspired by several seemingly random threads. First were the mysterious Thousand Islands with their Gilded Age castles, moody storms, and many secrets. Second was the recent discovery of a girl adopted by my great-grandparents in 1923 and my quest to find out what happened to her. And then last was the persistent question in my mind about where we find lasting joy amidst the temporary fixes and distractions in our world. It was a long process, but these dangling threads finally wove themselves into The Wings of Poppy Pendleton.
Why did you choose the geographical location in which your book is set?
I actually "discovered" the Thousand Islands through two different novels: Devyn's Dilemma by Susan Mathis and The Humming Room by Ellen Potter. Both of these stories captivated me with the beauty and legends of the St. Lawrence River, and I quickly realized that these New York islands were the perfect home for Poppy's fictional world.
Did you stumble upon anything in your research for this book that made you laugh?
One of the main characters in my story is a caretaker named Cade Ridell. While I was researching in New York, a couple named Ken and Melody Brabant (authors of River bRat) graciously invited me to their home to share their stories of growing up in the Thousand Islands. I laughed when Ken first introduced himself as a "character." While he is not Cade, he has been a caretaker on Grindstone Island for forty-plus years and told me that he begins each day with "a bowl of nuts and bolts."
*******************************************************************************************************
Questions about Melanie's Reading
What was the last Christian Historical Novel that made you cry?
The Extraordinary Deaths of Mrs. Kip (Sara Brunsvold) is an extraordinary story about a kind-hearted, lively woman in the final days of her life. "Authentic love is the greatest joy there is . . . ," she says, "but it requires a thousand little deaths to self." The novel is a beautiful reflection of the joys and struggles of a life well lived.
What Christian Historical Novel did you last personally recommend to someone and why did you recommend that one to them?
Whose Waves These Are by Amanda Dykes is an inspirational time-slip novel that I frequently recommend. I love Amanda's poetic writing, the compelling mystery, and how she weaves together the past and present timelines.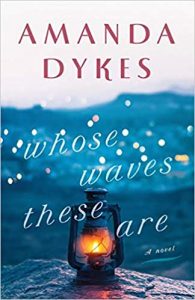 Melanie is giving away a paperback. Enter the Rafflecopter below!
**If you don't want to enter the Rafflecopter, tell me in a comment below: "I'm not entering the Rafflecopter, but please throw me in the hat" so I can manually put you in there for a chance.**