The Loom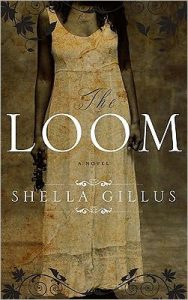 1835 – Maryland
A slave owner's wife harbors a secret that threatens to unravel her marriage and the lives of those around her.
Caroline Whitfield lives in the world she dreamt of as a child. Married to Jackson, a plantation owner, in the quiet hills of 1835 Montgomery County, Maryland, she enjoys a simple life, until new slaves, seven-year-old Sadie and her father, arrive.
When Sadie's daddy is taken from her, the young girl is forced to serve the master and mistress she holds responsible for her loss. With her grandmother, fellow slaves in the "Loom Room," and a young man bent on obtaining his freedom, Sadie struggles to make sense of God's will in the midst of pain.
But Caroline harbors a secret that could bring her world crashing down, and her love for Sadie, the daughter no one knows she had, threatens to tear it all apart. Meanwhile, Caroline draws closer to an old friend, an empathetic and dependable married man. Now she must douse the raging flames of a jealous husband and fight to keep her perfect world intact. The Loom is a colorful tale of three families linked by a lie and their discovery that the truth is not always black and white.