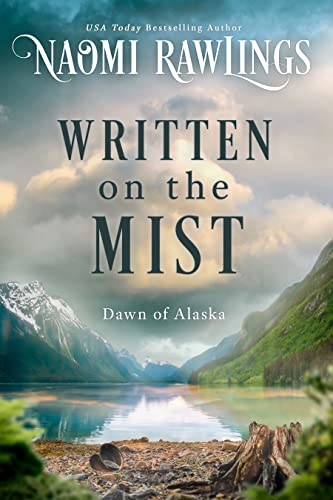 Goodreads ~ Apple ~ Author's Store ~ B&N ~ Kobo ~ Amazon
1886 – Alaska
Jonas Redding never wants to be a lawman again. He's spent a decade as a US Marshal, wearing a tin star on his chest and chasing dangerous criminals across the great state of Texas. But when a case goes wrong, Jonas finds himself standing over two tombstones—his mother's and his fiancée's.
Resolved to protect his sister from meeting the same fate, Jonas cuts off all communication with her, changes his name, and heads north to the vast, untamed Alaskan wilderness.
Jonas isn't even in Alaska for a day before meeting Ilya Amos, a boy with wide eyes, an endless smile, and a heart of pure gold. Before he realizes what's happening, Jonas finds himself sucked into the everyday life of the Amoses—a sprawling family of eight siblings who are more Alaskan than American and unapologetic about their heritage.
Yet Jonas is resolved not to get too close to the Amoses, especially Ilya's older sister Evelina, a woman with long chestnut hair and kind eyes and a desire to help everyone she meets. The last thing he wants to do is put another woman in jeopardy.
But when the unthinkable happens and dangerous men seek revenge against the Amos family, Jonas must decide between hiding from his past or putting his badge back on and risking everything to save the family he doesn't want to admit he loves.