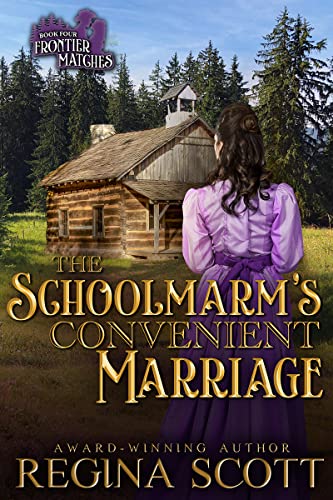 Goodreads ~ Apple ~ Author's Store ~ B&N ~ Kobo ~ Amazon
1876 – Washington
How far would you go to find your true love?
Once the darling of her Boston-area community, Alice Dennison has traveled across the entire country to start life over as a schoolteacher in the tiny settlement of Wallin Landing, north of frontier Seattle. No one there knows the humiliation and hurt hidden in her heart. Perhaps she can finally be herself. Then a storm forces her to seek shelter with a handsome logger for the night, and suddenly she's facing marriage or scandal! Again!
One look, and shy Jesse Willets knew the pretty, proper schoolmarm wasn't the woman for him. He saw the love between his mother and father, a love built on common values, shared experiences. He has nothing in common with Alice, except maybe a desire to make the world a little better.
The community comes together to help this unlikely couple find their way in a marriage of convenience, and Jesse and Alice begin to discover that they have more in common than they thought. When Alice's past intrudes, revealing secrets, they must work together for their chance at happiness. In doing so, they may discover that true love is so distant after all.