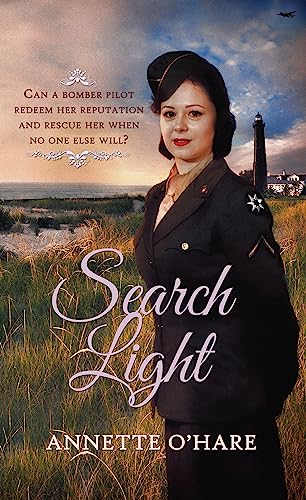 Goodreads ~ Apple ~ B&N ~ Google Play ~ Kobo ~ Amazon
1942 – Texas
When no one else believes her, will a WWII pilot save her from the enemy?
WAAC Corporal, Pauline Lopez, is on sentry duty atop the Bolivar Point Lighthouse. Her job: to search for German U-boats, or submarines in the Gulf of Mexico responsible for sinking supply ships intended for U.S. Forces. When Pauline calls in enemy activity, the report is deemed a false alarm, and her reputation in the Women's Army Auxilliary Corps is soiled.
After meeting Pauline at a USO function, Army Air Corps pilot Captain Frank Chessher doesn't believe she deliberately called in a false report. He launches an investigation to clear her name, but he can't stop the rumors, and he can't force his fellow corpsmen to trust Pauline's reports.
The next time Pauline sees something that she knows is an authentic enemy attack, armed Nazi sailors are heading for Fort Travis where German POWs are being held. She calls Harbor Defense, but they refuse to help. No one is coming to rescue her.
Will Frank hear her Mayday call? Can he make it in time to save her from the enemy, or will she become a casualty of war?