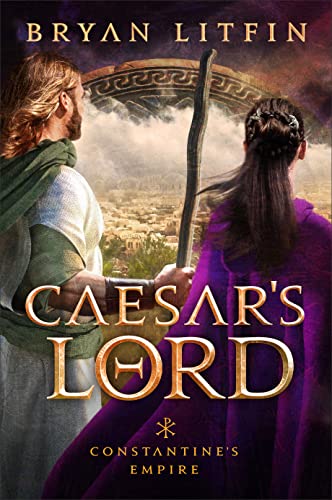 Goodreads ~ B&N ~ Google play ~ Kobo ~ Amazon
327BC – Rome
After more than a decade of tumult, Roman warrior Rex and his aristocratic wife, Flavia, are thankful to the God they serve for the peaceful life they are living in the city of Alexandria. But with the Empire in flux, it cannot last. When Rex is called away to serve Constantine in his fight against Licinius, Flavia's loneliness and longing for a baby lead her down the road of temptation. Perhaps one of Egypt's gods will grant her conception?
As battles rage both within and without, Rex and Flavia will have to rely on God's forgiveness and protection if they are to survive the trials to come. Their adventures sweep them into the great events of the ancient church, including the forging of the Nicene Creed, terrible murders within the imperial family, the quest for the true cross of Christ in Jerusalem, and the end of pagan Rome as a new Christian empire dawns.
Bryan Litfin brings his epic Constantine's Empire series to a thrilling close with this dramatic tale of struggle and redemption.