Hearken back to the time of the Texas Revolution with this dual timeline! Jim Bowie is a favorite at our house, in fact, there's an unfinished Bowie knife on my computer table as I type this up….why all the unfinished knives end up on my desk? I don't rightly know….but I'm sure a cameo in a book just might draw two of the men in my house. 🙂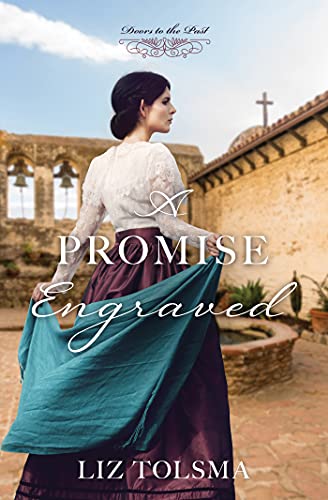 Texas , San Antonio , 1830s , 1820-1861 (US Antebellum) , Alamo, Texas Revolution , Clergy , Based on Actual Characters or Events, Secret Baby, Time Slip/Multiple Time Periods , Abduction, Abuse , Tolsma-Liz
Can Promises Made in Times of Struggle Endure 200 Years?
Young, spirited Josie Wilkins life is about to take a turn when faced with political turmoil and secret love in San Antonio of 1836. John Gilbert has won her heart, despite being a Protestant preacher who is forbidden to practice his faith in Texas. If he discovers the secrets of her painful past, he will never have anything to do with her. But then comes the Battle of the Alamo. Will either of them survive an epic battle for liberty to create a legacy of love?
Nearly 200 years later, Kayleigh Hewland takes breaks from her demanding job as a refugee coordinator working with Mexican migrants to attend flea markets where she has found a uniquely engraved ring that helps her discover who killed her parents. Enlisting the help of appraiser Brandon Mullins, they piece together a love story long forgotten. But will dangers linked to the ring end her own hopes for leaving a legacy built on hope, faith, and love?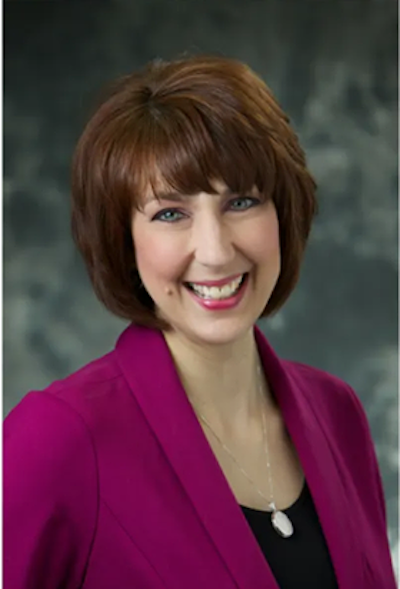 *******************************************************************************************************
Questions about Liz's Story
What did you enjoy most about writing this book?
I got to travel to San Antonio to research this book. At least, that's what I tell people. I did spend two days there, visiting the historical sights, especially the Alamo, tasting the food, just getting the feel and the flavor of the city because I had never been there. The bonus is that my son lives in Austin, so I managed to sneak in a two-day visit with him!
What was the hardest part of your book to write?
The hardest part was that this was my first dual time novel. From learning about how to write two timelines, getting the stories to fit together in the end, how to tie the two stories together, and so much more, it really was a huge learning experience for me. I'm so grateful to Melanie Dobson for guiding me along the way.
Did you include a real historical character or incident in your story?
There are many historical characters in this book, including Santa Anna, Jim Bowie, William Travis, and Davy Crockett. Then there are the battles of Gonzales, Concepcion, and the Alamo. I don't go into too much detail about these battles (except for the Alamo), but they do play a very important role in the book. If you read all the way to the end, I have historical notes in there. I don't want to say too much because some might be spoilers!
*******************************************************************************************************
Questions about Liz's Reading
What was the last Christian Historical Novel you read that wasn't something you'd normally pick but you ended up enjoying?
Jody Hedlund has a series of time travel novels. The first is Come Back to Me, and the other is Never Leave Me. I wasn't at all sure about time travel, but I had to read them because she was going to be a guest on my podcast. Wow, I was blown away by them. I couldn't believe how much I loved them.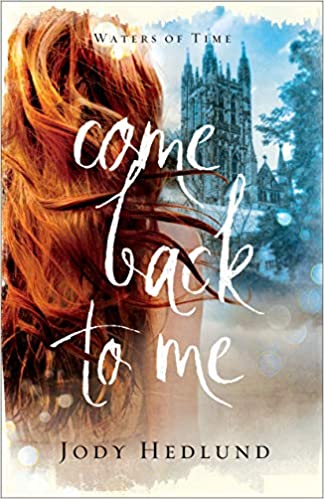 What was the last Christian Historical Novel you read, and what was your favorite thing about it?
I'm just about finished reading Ashley Clark's latest, Where the Last Rose Blooms. It's so good. There's a bit of suspense to it that I wasn't expecting, so I really liked that.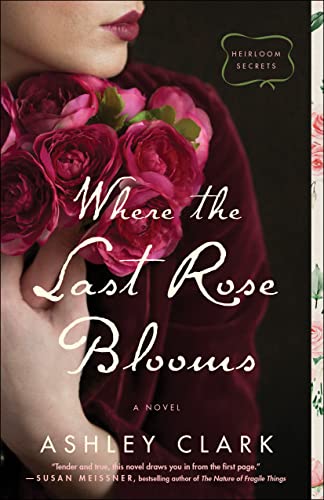 What Christian Historical Novel taught you something about the craft of writing because it was so well done? Tell us a bit about what it taught you.
Melanie Dobson's book, The Winter Rose. Wow! The way she writes with such depth of character and setting, and how she so deftly weaves together the two timelines is amazing. I really studied her as I wrote this book. And often suffered from imposter syndrome because I did so!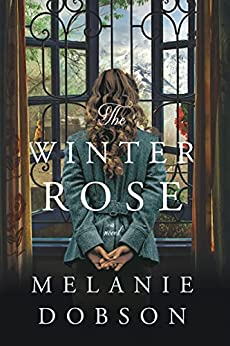 Liz is giving away a paperback (USA Only). Enter the Rafflecopter below!
**If you don't want to enter the Rafflecopter, tell me in a comment below: "I'm not entering the Rafflecopter, but please throw me in the hat" so I can manually put you in there for a chance.**