I'm so excited to have Candice Sue Patterson with us and her contribution to the Heroines of WWII series. The book crosses spying with Lobster catching, what's not to love!
Have you read any that have come before this one? This is #6 in the series already! All can stand alone.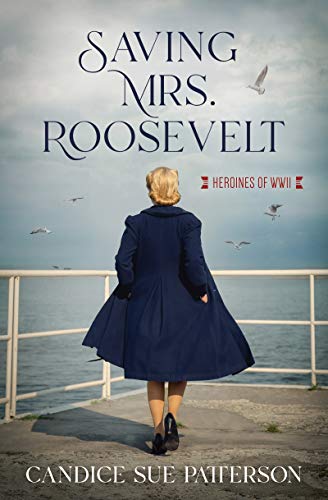 Iowa, Maine , Lighthouses , 1940s , 1939-1945 (US WWII) , World War II , Fisherman, Military, Spy , Gender NonConformists , Forbidden Love , Patterson-Candice Sue
The Safety of the First Lady Rests in Shirley's Hands
Shirley Davenport is as much a patriot as her four brothers. She, too, wants to aid her country in the war efforts, but opportunities for women are limited. When her best friend Joan informs her that the Coast Guard has opened a new branch for single women, they both enlist in the SPARs, ready to help protect the home front.
 
Training is rigorous, and Shirley is disappointed that she and Joan are sent to separate training camps. At the end of basic training, Captain Webber commends her efforts and commissions her home to Maine under the ruse of a dishonorable discharge to help uncover a plot against the First Lady.
Shirley soon discovers nothing is as it seems. Who can she trust? Why do the people she loves want to harm the First Lady? With the help of Captain Webber, it's a race against time to save Mrs. Roosevelt and remain alive.
*******************************************************************************************************
Questions about Candice's Story
What did you learn about yourself while writing this book?
I learned that God is so vital to my writing. I knew this already, of course, but more so with this book. I've never written a WWII-era story and I knew that I had to give my very best to the manuscript or I would fail miserably. I prayed over this manuscript more so than any other, and I was amazed at how God provided in so many areas during the journey. That's what I love most about Christian Fiction. Whether you're a reader or a writer, God is in the midst.
Did you include a real historical character or incident in your story?
Yes! While researching the SPARs, I discovered that the military reached out to Dorothy C. Stratton and asked her to consider directing the reserve. I believed there had to be something special about her that made them go to her, so I began diving deeper into her life. She was a fascinating, highly-intelligent woman with a rich background who could command and stand up for what was right while being a classy lady at the same time. She was the essence of the SPARs, and I knew right away she needed to be in my book. I adore the interaction she has with Shirley (the heroine) and Dorothy soon became one of my favorite characters.
Why did you choose the geographical location in which your book is set?
Though I've never lived anywhere other than Indiana, Maine is the home of my heart. Therefore, many of my books are set in Maine. I chose this location for a WWII-era story because when my agent called to let me know about the opportunity for the Heroines of WWII collection, I had just finished writing the first draft of a contemporary story set in Maine that revolved around the lobster industry. I had researched that subject so deeply it was branded on my brain, and I knew I wouldn't have enough time to research anything else thoroughly enough to create a proposal before the deadline. I started wondering if I could somehow tie lobstering with a WWII-era home front story and before long, I had a plot that coupled lobstering with espionage.
*******************************************************************************************************
Questions about Candice's Reading
What was the last Christian Historical Novel whose characters stayed in your head days after you finished reading it?
One of my favorite Christian historical novels is A Note Yet Unsung by Tamera Alexander. The hero and heroine were real and lovable and complex, and every piece of the plot flowed together like a song. It was such a beautiful story that it's stayed with me for a few years now. Occasionally, I'll go back to it and either reread or listen to the audiobook.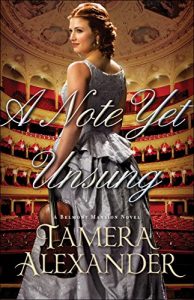 What was the last Christian Historical Novel that you read that taught you something you didn't know? What did you learn?
I always learn something from Elizabeth Camden's novels. She's a former research librarian, and her books show that, yet the writing is so well done that you're entertained the entire time you're reading. Through her books I've learned about the birth of the tuberculosis vaccine, how Congress uses personal librarians to fight for and create laws, the early days of the food manufacturing business and the preservatives used, and the pearl industry. Remembering all those books makes me want to go back and read them all again! LOL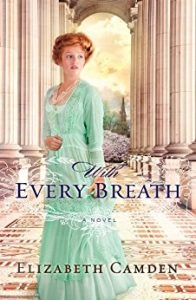 What was the last Christian Historical Novel you read that wasn't something you'd normally pick but you ended up enjoying?
The book that comes to mind is Jody Hedlund's Come Back to Me. It's a time travel novel that begins in present day then falls into the medieval period. The majority of the story is set historically. Time travel is not my preferred genre, but I love Jody's books, so I gave it a try. I was not disappointed. I devoured the book in two days. I'm looking forward to the next book in that series.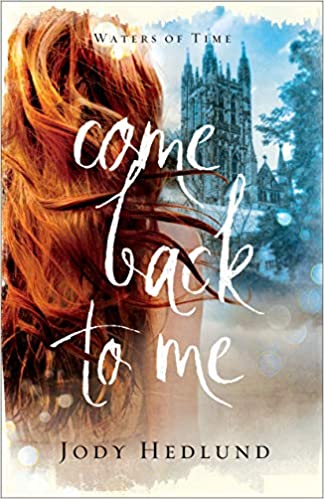 Candice is giving away either a paperback (USA Only). Enter the Rafflecopter below!
**If you don't want to enter the Rafflecopter, tell me in a comment below: "I'm not entering the Rafflecopter, but please throw me in the hat" so I can manually put you in there for a chance.**