What makes a cover better than a horse and a bright splash of sun! 🙂 Welcome Stephania to the Index with her latest book revolving around a woman desperate to save her horses!
Goodreads ~ B&N ~ Google Play ~ Kobo ~ Amazon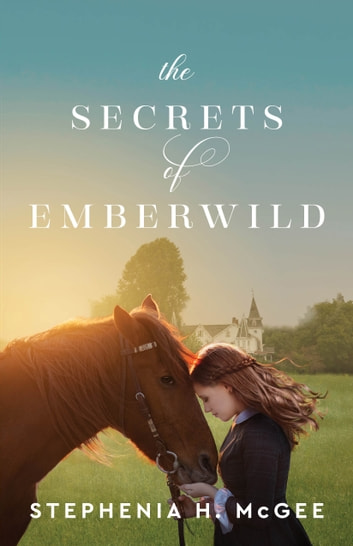 Mississippi , Farm , 1900s , 1900-1930 (US Early American) , Animal Caretakers , Gender NonConformists , Save the Building/Land/Town , Secrets , McGee-Stephenia
1905 – Mississippi
A gifted trainer in a time women are not allowed to race, Nora Fenton prefers horses to men. They're easier to handle, they're more reliable, and they never tell her what to do. After her father's passing, Nora is determined to save her struggling horse farm, starting with entering her prize colt into the harness races at the 1905 Mississippi Fair. If she wins, she may have a chance at independence. But when a stranger arrives and starts asking disconcerting questions, she suspects he may have other motives than unseating her in the training job that is rightfully hers.
Silas Cavallero will do whatever it takes to solve the mystery of his father's death–even if it means training an unwieldy colt for Nora, who wants nothing more than to see him gone. But when mysterious accidents threaten their safety and circumstances shrouded in secrets begin unlocking clues to his past, Silas will have to decide if the truth is worth risking ruining everything for the feisty woman he's come to admire.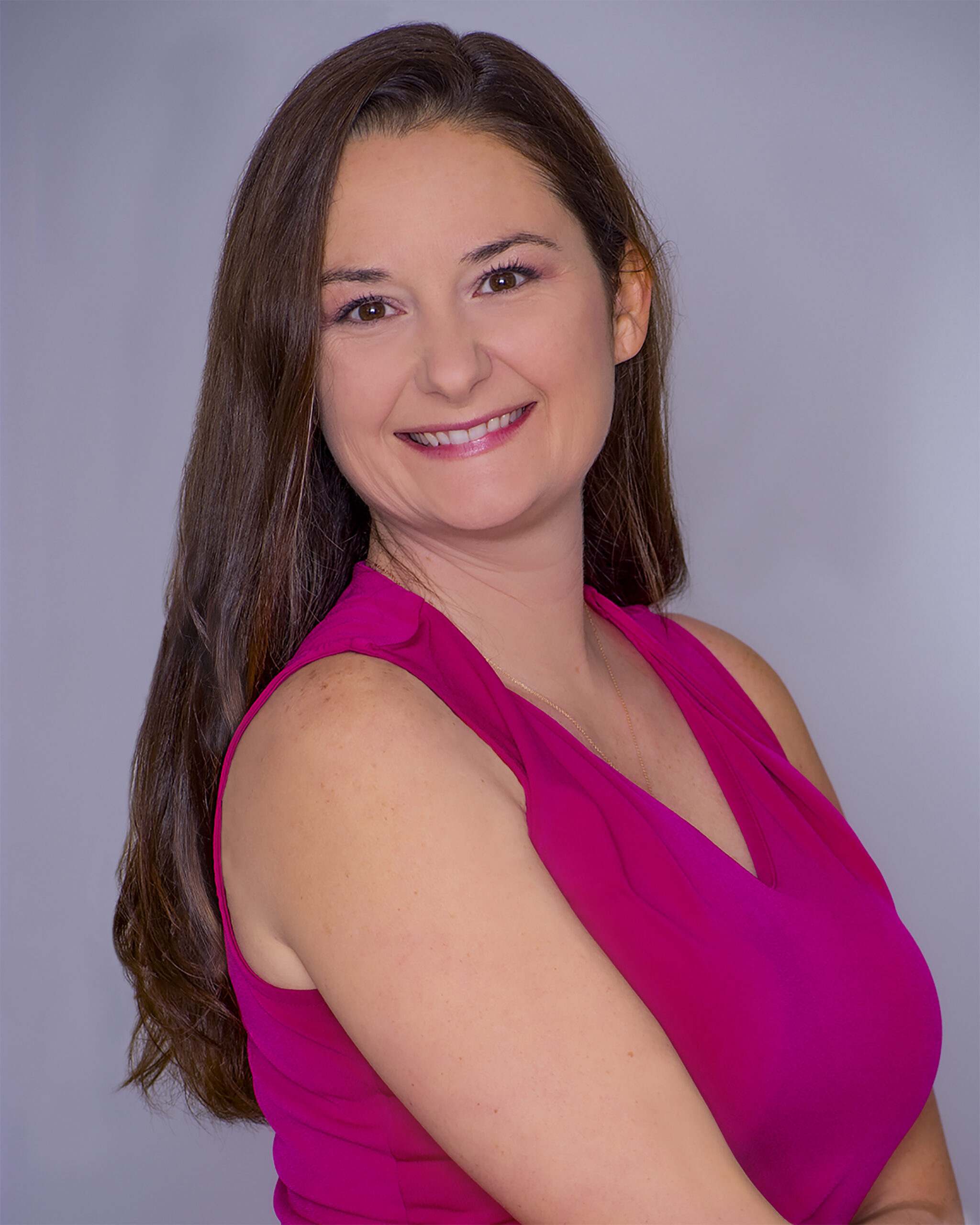 *******************************************************************************************************
Questions about Stephenia's Story
Is there anything in this book that is inspired by/modeled after something in your own life or someone you know in real life?
I actually have a degree in equine science, so I used my knowledge of natural horsemanship and my experiences with horses in this book. It was a lot of fun for Nora to share my love of horses and a few of my more interesting debacles with training!
Did any of the characters in this book "surprise" you?
Silas Cavallero turned out to be different than I expected him to be. He asserted himself on the page with a quiet strength that not only captivated Nora, but me as well. He continued to insist that he wasn't the character I'd originally planned him to be and he ended up be the perfect complement to Nora's strong spirit.
What research did you have to look up to make your character(s) authentic?
There were a lot of things to research for this book, including horse training methods and tack of the time as well as how harness racing would have been in the early 1900s.
I also spent a lot of time researching the Neshoba County Fair, which is a tradition that continues in Philadelphia, Mississippi, to this day. Every July, an entire population moves into a small city of fair cabins for a full week of horse races, contests, the midway, and time spent with family and friends. Cabins have been passed down for several generations, and it's a place where you almost feel as though you've stepped back in time.
For this story, I got to go back to the early days of the fair when two hotels stood around the square with the original founders' cabins. I dug through the Mississippi historical archives and studied maps laid out from the early 1900s fair. I was also able to find several newspapers from around the state advertising both the Neshoba County Fair and the Mississippi and Alabama Fair, which heavily publicized their harness races.
What research book or website used to write this book was your favorite to peruse?
I bought a reproduction copy of Gleason's Horse Book, which Nora studies during the novel, an original copy of Correct Social Usage—these are the things Nora's mother insists upon and Nora chafes against—and I have an original copy of a Mississippi State Fair premiums list from 1927. While this one was a few years past the time of the story, it gave me great ideas for the types of prizes that would have been offered. There were a lot of other research materials, but these were my favorites.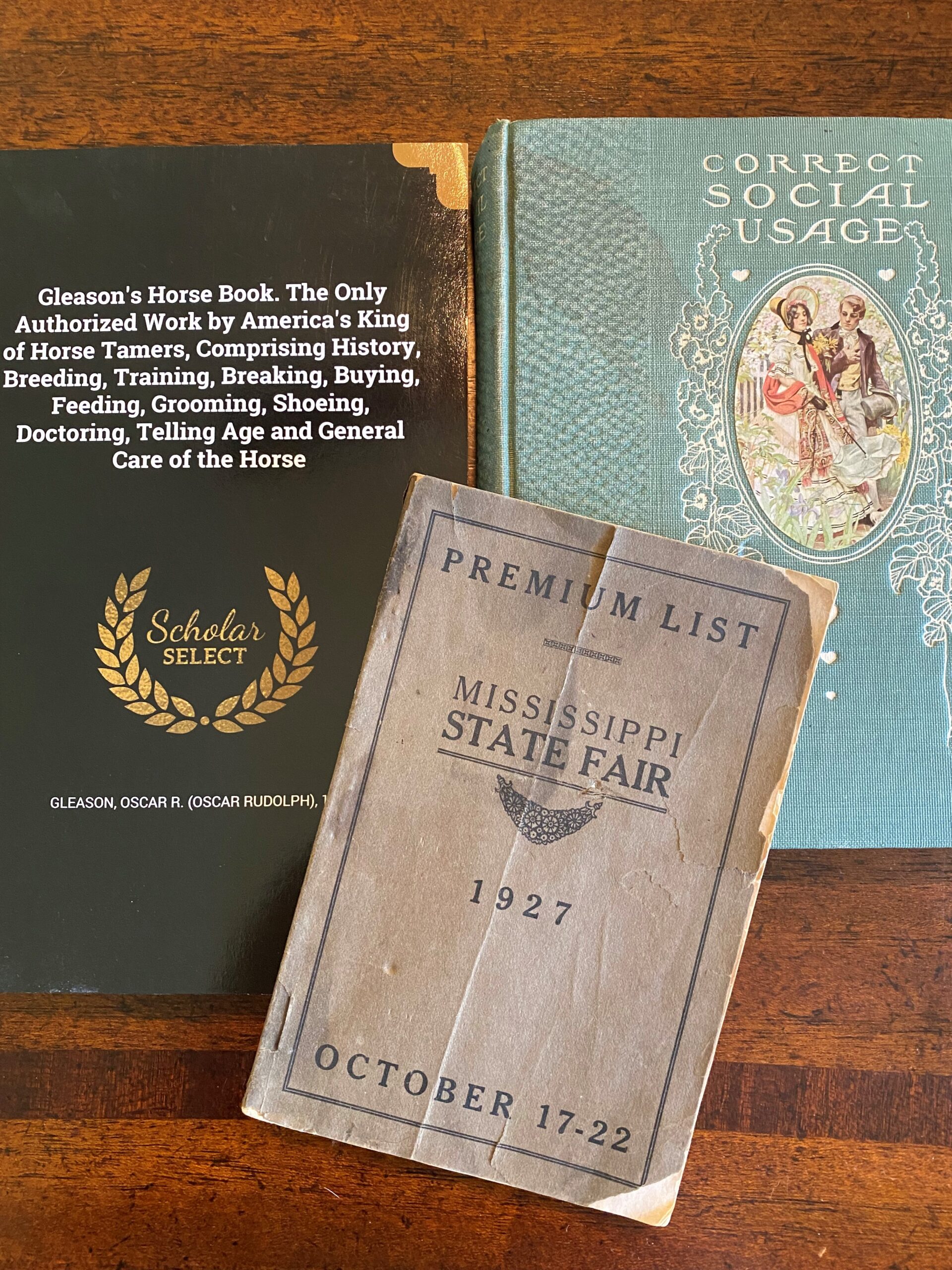 *******************************************************************************************************
Questions about Stephenia's Reading
What Christian Historical Novel taught you something about the craft of writing because it was so well done? Tell us a bit about what it taught you.
Can I just say anything at all by Joanna Davidson Politano? Oh my stars. That lady can write! Her imagery makes me go back and read paragraphs over and again because the wordsmithing is so beautiful. She really knows how to captivate the reader and draw you deep into the world of the characters. Her imagery taught me a lot about painting artful strokes with my words.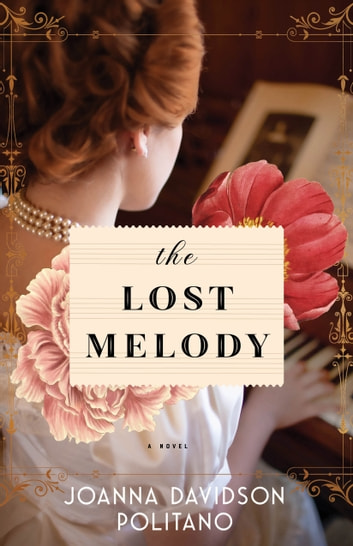 Which character in a Christian Historical Novel do you wish you could spend time with in the real world and why?
I would love to meet Grace from Pepper Basham's The Mistletoe Countess! That girl is so much fun! She's witty, resourceful, and always ready for an adventure. Spending a day with her wouldn't have a single dull moment.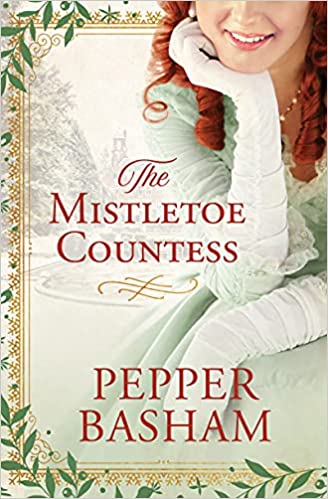 What was the last Christian Historical Novel that made you cry?
The Lady and the Lionheart by Joanne Bischof. There was such a deep well of emotion in this story. I think I read the entire thing one Saturday and went through all of the feels. She did an amazing job of creating powerfully emotional scenes and that one has really stuck with me.
Stephenia is giving away either a signed paperback (USA Only) OR an ebook to (Internationals entries welcome). Enter the Rafflecopter below!
**If you don't want to enter the Rafflecopter, tell me in a comment below: "I'm not entering the Rafflecopter, but please throw me in the hat" so I can manually put you in there for a chance.**