This author and I live in the same city! She came to see me at a book signing several years ago hoping to be signing in the same bookstore one day, and she is! This book features the county we both live in through a dual time storyline. And the first book in this series I saw was just nominated for a book award recently, you should check this one out!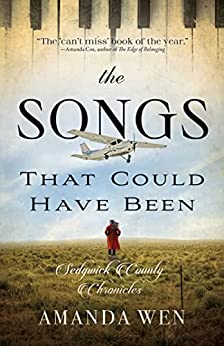 Kansas , 1950s , 1946-Present Day , Student , Forbidden Love, Old Flame, Time Slip/Multiple Time Periods , Alcoholism, Racial Discrimination , Wen-Amanda
The Songs That Could Have Been
Goodreads ~ B&N ~ Kobo ~ Amazon
Two couples in love. Two sets of impossible circumstances. One powerful God of grace.
After a tailspin in her late teens, Lauren Anderson's life is finally back on track. Her battle with bulimia is under control, her career is taking off, and she's surrounded by a loving family. Then a chance meeting with Carter Douglas, her first love and the man who broke her heart, leads to old feelings returning with new strength. And suddenly her well-balanced world is thrown off kilter.
Now a TV meteorologist, Carter is determined to make amends with Lauren. After all, she still owns his heart. But the reasons they broke up aren't lost–and those old demons are forcing him toward the same decision he faced in the past. He isn't sure he's courageous enough to make a different choice this time around.
When Lauren's elderly grandmother, Rosie, begins having nightmares about a man named Ephraim–a name her family has never heard before–a fascinating and forbidden past love comes to light. As Lauren and Carter work to uncover the untold stories of Rosie's past in 1950s Wichita, they embark on a journey of forgiveness and second chances that will change their lives–and Rosie's–forever. Along the way they'll learn that God wastes nothing, his timing is perfect, and nothing is beyond his grace and redemption.
Other Books in this Series: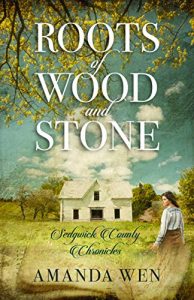 *******************************************************************************************************
Questions about Amanda's Story
What did you enjoy most about writing this book?
The Songs That Could Have Been is the second in my Sedgwick County Chronicles series, and my favorite part of writing it was fleshing out supporting characters from the first book. The free-spirited, sentimental Lauren was a perfect foil to her type A uber-planner brother, Garrett, in Roots of Wood and Stone; I fell in love with her and was thrilled to be able to explore her character more and give her a story of her own. Similarly, Garrett and Lauren's grandmother Rosie always fascinated me, and I wanted to dig into her background. It was also a blast to bring back Garrett and Sloane in supporting roles in this book; turns out having a character who works in a historical museum is pretty handy when you're writing split-time.
What was the hardest part of your book to write?
Basically the entire past timeline was the hardest part! Most of the scenes depicting racism were emotionally difficult for me to write as well as tricky: how do I portray the past accurately without causing unnecessary pain to present-day readers? I'm very grateful to my amazing sensitivity reader, Jayna Breigh, for helping me do the best I can to achieve that balance.
In my research, I also uncovered some of the Scriptures used to justify racial prejudice, and it made me think about how we modern-day Christians might also be misinterpreting or outright twisting Scripture. It's alarming to think about, and caused me to pray for wisdom!
Why did you choose the year in which your book is set?
When I first started kicking around ideas for this story, I thought it might be interesting to set it in 1958 and include the sit-in at Wichita's Dockum Drug, which—unbeknownst to many—was the country's first successful lunch counter sit-in. However, as Rosie and Ephraim's story unfolded, it became clear that I needed to set it in a time when there was very little hope for change and no reason to believe that an interracial romance would ever be accepted in mainstream society. The decision was for practical reasons, as well; I specifically stated Rosie's age and high school graduation year in Roots of Wood and Stone, so that definitely limited my flexibility with her character!
*******************************************************************************************************
Questions about Amanda's Reading
What Christian Historical Novel are you most excited to read that hasn't yet come out?
This might be cheating, because I actually had the privilege of reading this one for endorsement, but Kim Vogel Sawyer's Still My Forever is charming and gorgeous and sweetly romantic, and I can't wait for its release date in September so readers can fall in love with it just like I did! Gil and Ava's second chance story is beautifully done, and Kim beautifully captures the soul of a musician in the character of Gil. Historical readers are going to devour this one!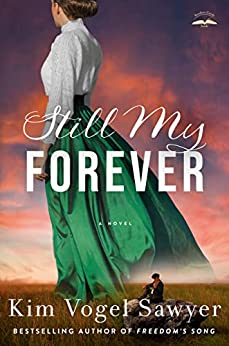 What Christian Historical Novel in your To Be Read pile is begging you to make time to plop down with it right now?
I've got two that are both taunting me from the pile, and I'm super frustrated that I haven't found time to read either of them! I'm a huge fan of Joanna Davidson Politano, and her newest release, A Midnight Dance (which isn't really that new anymore and I'm devastated to admit that I still haven't read), looks outstanding! I'm also excited to dig into Crystal Caudill's debut, Counterfeit Love. It sounds amazing and I have to admit a soft spot for Kregel authors. 😉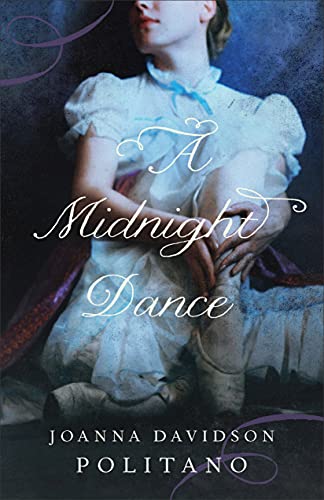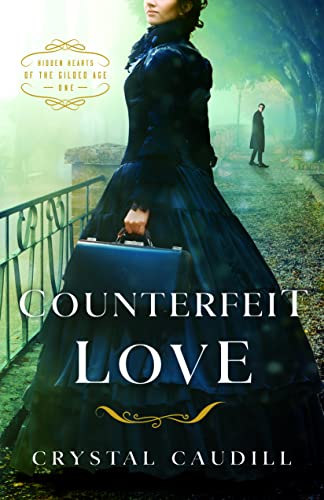 What was the last Christian Historical Novel you read that wasn't something you'd normally pick but you ended up enjoying?
Gabrielle Meyer's When The Day Comes intrigued me with its premise (a woman who's a "time-crosser," meaning she lives two lives in two different eras and must choose on her 21st birthday which era she'll live out the rest of her life), but at the same time I was a little bit wary about it. I usually can't suspend disbelief enough to enjoy books containing plots that couldn't happen in real life, but I'd heard so many good things about this one that I grabbed it anyway, and I'm thrilled I did! Gabrielle's writing is beautiful, both timelines are equally compelling and weave together beautifully, and even though the premise could never happen, the way she integrated faith into the stories is timeless and highly relevant. Also, the ending? *chef's kiss* Perfection.
Amanda is giving away a signed paperback (USA Only). Enter the Rafflecopter below!
**If you don't want to enter the Rafflecopter, tell me in a comment below: "I'm not entering the Rafflecopter, but please throw me in the hat" so I can manually put you in there for a chance.**