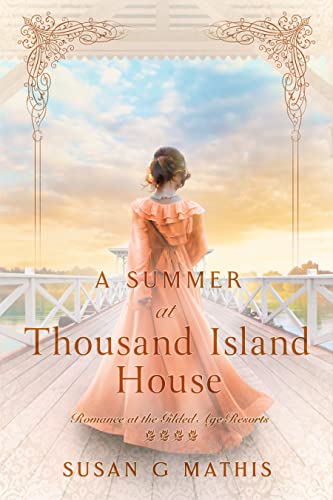 Goodreads ~ B&N ~ Kobo ~ Amazon
1885 – New York
She came to work with the children, not fall in love.
Part-nanny, part entertainer, Addison Bell has always had an enduring love for children. So what better way to use her creative energy than to spend the summer nannying at the renowned Thousand Island House on Staple's Island? As Addi thrives in her work, she attracts the attention of the recreation pavilion's manager, Liam Donovan, as well as the handsome Navy Officer Lt. Worthington, a lighthouse inspector, hotel patron, and single father of mischievous little Jimmy.
But when Jimmy goes missing, Addi finds both her job and her reputation in danger. How can she calm the churning waters of Liam, Lt. Worthington, and the President, clear her name, and avoid becoming the scorn of the Thousand Islands community?