Goodreads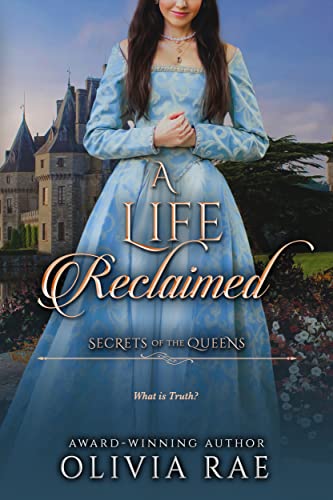 ~ B&N ~ Kobo ~ Amazon
1581 – England
A Scoundrel, A Spy, and A Secret. Will She Ever Learn the Truth?
Desperate to avoid a second loveless marriage, Anne Howell hides out in a cave on the Welsh coast. If she can get to England, she should be safe from her stepfather's long-reaching hand. She thinks her prayers are answered when she rescues a shipwrecked sailor, Thomas Armstrong, who agrees to help her, claiming he has ties to Queen Elizabeth I. Though she fears he may be an accomplished liar, she has no choice but to trust him, especially when a secret from her past puts spies on her trail and threatens to destroy her future.
Years ago, Thomas Armstrong learned his real mother was executed in place of a dethroned queen. Determined to avenge her death, he sets out to find the cowardly monarch. But when his ship goes down in a storm leaving him broke and in debt, he fears his quest is finished – until he discovers that the woman who rescued him, Anne Howell, has a price on her head. All he has to do is turn her in and he'll have the money he needs. But in helping Anne, he's begun to lose his heart, and now he faces a devastating choice – avenge the past for his mother or follow his feelings to an uncertain future with Anne.