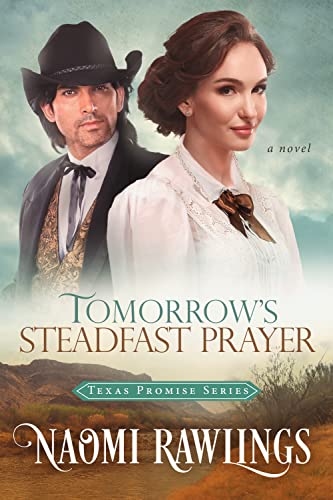 Goodreads ~ Apple ~ B&N ~ Google Play ~ Kobo ~ Amazon
1885 – Texas
The one thing she can't do is fall in love… at least not if she wants to save her sister.
Alejandra Loyola knows she's going to die. If having information about her uncle and cousin's illegal cattle rustling operation isn't enough to get her killed, then snitching on them to the law will surely mean her death—and she's snitched more than once. The only question is, will she be able to see her younger sister provided for before she dies?
When successful Austin lawyer Harrison Rutherford is called back to his home town of Twin Rivers, Texas, after his father falls ill, he finds himself inundated with the burdens of running a large shipping business. The one surprise waiting for him is Alejandra Loyola. The maid who works for him is quiet and sweet. Now if only she trusted him enough to tell him what leaves shadows under her eyes and a haunted look on her face…
But the longer Harrison stays in Twin Rivers, the more something seems amiss. Rustlers have been wreaking havoc on local ranchers for over a year, and Harrison is starting to wonder if the secrets Alejandra is carrying have more to do with his father and the rustlers than he wants to admit.
As the rustling ring become more dangerous, will Alejandra trust Harrison enough to tell him what she knows? Or will the rustlers prove powerful enough to destroy not just the ranches surrounding Twin Rivers, but any hope for a future between them?