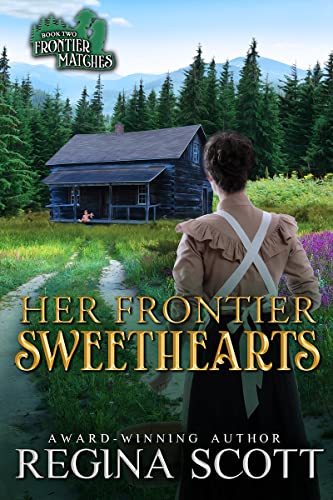 Goodreads ~ Apple ~ B&N ~ Kobo ~ Amazon
1876 – Washington
A chance for a whole new life?
Ciara O'Rourke learned to bake sweet treats from the best, her older sister. Now determined to step out on her own, she agrees to start the first cookhouse at Wallin Landing, a tiny settlement north of frontier Seattle. But nothing goes as planned, from the local loggers, who seem more interested in courting than being paying customers, to the baby who's thrust into her arms by a stranger who rides off whispering warnings.
Kit Weatherly sailed away from his controlling family on a tea clipper to explore the world. He's since found a true family in the Wallin Landing logging crew. That is, until the pretty new cook informs him he's uncle to a niece he never knew he had! One look in little Grace's face, and Kit knows he'll do anything to protect her. And one taste of Ciara's cooking has him wondering what he'd have to do to convince her to take a chance on them both.
If you like warm, witty historical romances with intelligent heroines, dashing heroes, and well-researched historical details, then you'll love this frontier romance by an award-winning author.