If you love horses and timelines, check out this book and the fascinating inspiration that relates to the author's own life that brought about this story!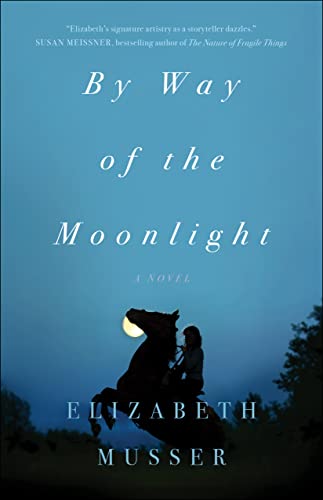 Georgia , Atlanta , 1930s , 1939-1945 (US WWII) , World War II , Animal Caretakers , Dual/Split Time , Musser-Elizabeth
Two courageous young women, tied together by blood and shared passion, will risk everything to save what they love most.
For as long as she can remember, Allie Massey, a gifted physical therapist, has dreamed of making her grandparents' ten-acre estate into a trauma recovery center using equine therapy–a dream her grandmother, Nana Dale, embraced wholeheartedly. But when her grandmother's will is read, Allie is shocked to learn the property has been sold to a developer.
Decades earlier, headstrong Dale Butler's driving passion is to bring home the prized filly her family lost to the Great Depression, but with World War II looming, she's called upon in ways she never could have imagined. And while her world expands to include new friends and new love, tragedy strikes close to home one fateful night during the Battle of the Atlantic, changing her life forever.
As Nana Dale's past comes to light in Allie's search for answers, Dale's courage and persistence may be just what Allie needs to carry on her grandmother's legacy and keep her own dreams alive.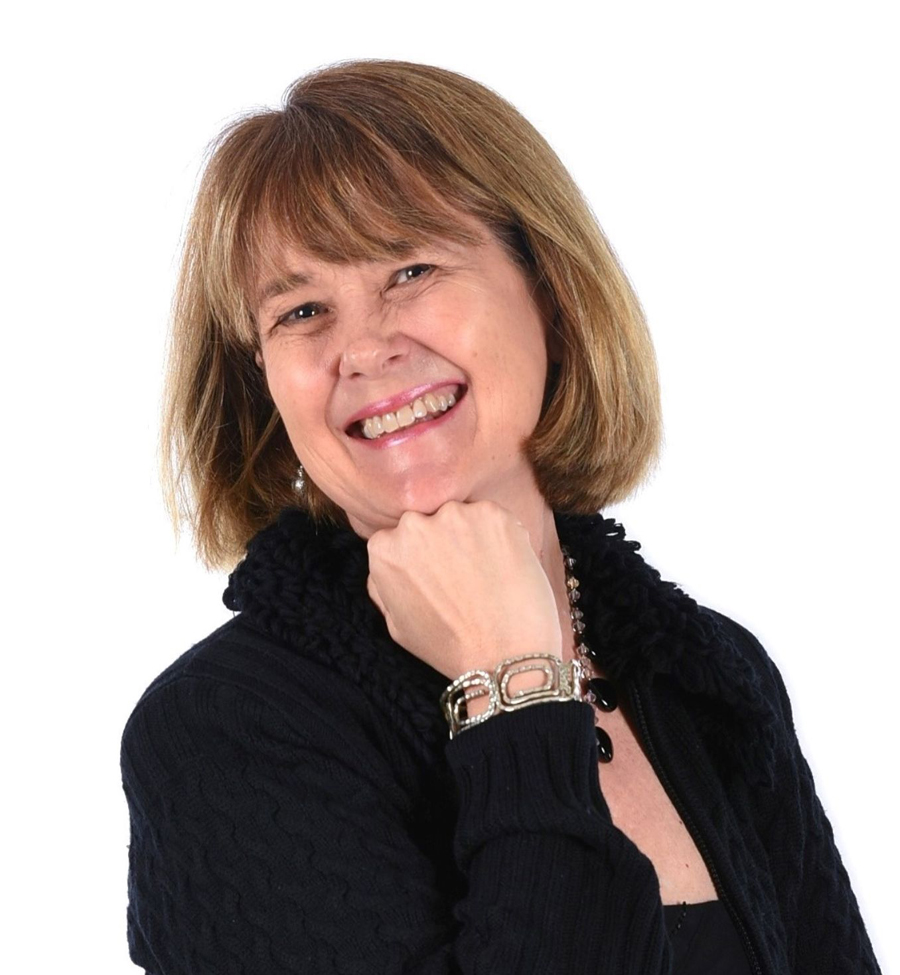 *******************************************************************************************************
Questions about Elizabeth's Story
What inspired this story?
As a Southern girl, most of my novels are set in the South, with Atlanta being my favorite city setting. But in this novel, I am not just focusing on Atlanta or even Buckhead, the neighborhood where I grew up and the setting of The Swan House. This time, I focus on the house and property where I grew up in Atlanta. I weave a fictional tale around my parents' home on Nancy Creek Road as I ask questions about the worth of land, family history, memories, and shared dreams.
The inspiration for the Atlanta part of the novel came from growing up in the middle of Atlanta with a barn filled with horses in my backyard and several buried in the riding ring. Our five-acre property has been in the family since 1938, when my grandfather built a small house and a two-horse barn out in the boonies of Buckhead on a dirt road for his only child, my mom, to keep her horse and indulge her in her love of riding and showing. My mother was a great equestrian, showing and jumping until she was seventy, and I rode and showed as a child and teen.
Over the years, the house and barn have evolved into something of a rustic private paradise for our family. But estates like my parents' are being bought up and sold to contractors who implode the house and create cluster mansions on the property. That was my mother's worst nightmare, and I feel the same way. So I've wrestled in my mind for years with the question of "How can we keep this property after my parents are gone?" My novels often touch on themes that mirror events and ruminations in my own life, and so I began to pen a novel about finding alleged dinosaur bones in the backyard of an estate.
At the same time, I serendipitously happened on a photo of a group of military men galloping their mounts along the beach of Hilton Head Island—my family's favorite vacation spot for the past fifty years. But this photo was taken during the Battle of the Atlantic in WWII when the island was mostly deserted. I found myself cantering into the world of the Coast Guard Mounted Patrol, affectionately called the Sand Pounders, and what a wild ride that was!
So I created a dual-time novel that highlights the wonder and adventure of my mother's life as a young equestrian star, referring to real events but scooting the storyline back to the 1930s and '40s (Mom's heyday was in the '50s)—the heroine is called Dale in the novel—combined with the intrigue of the Battle of the Atlantic, and then brought in my present-day protagonist, Allie, as her granddaughter, who has dreamed for all her life of turning Nana Dale's estate into an equine therapy center.
Did you include a real historical character or incident in your story?
After finding that photo of the Sound Pounders, I started doing research in earnest. I discovered an article about a father-daughter team who reenact the famed Beach Patrol horseback units. Wayne Ormsbee, a civilian employee at Coast Guard Base Boston, and his daughter, Petty Officer Keisha Kerr, a coast guard active-duty boatswain's mate, make appearances at parades, civic celebrations, veterans' events, and horse shows, helping to rekindle interest in the storied Beach Patrol units.
Keisha was kind enough to do a Zoom call with me while she was on duty in Guam. She also pointed me to the book, Prints in the Sand by Eleanor Bishop. From there, I dug down many rabbit holes and learned about the two US tankers who were sunk by a German U-Boat off the coast of St. Simons Island. Then my husband and I journeyed to the island and spent hours perusing the excellent displays at the World War II Homefront Museum. We met a docent historian, Dr. George Cressman, who also provided previously classified documents detailing the creation of the Coast Guard Mounted Patrol and the different stations along all of the coasts of the United States. We also spent an afternoon on the grounds of what was Camp McDougal on Hilton Head Island, where the military camp and horses were housed during WWII.
Suffice it to say, I spent many, many hours understanding the Battle of the Atlantic and found it inspiring and fascinating. Especially the heroism of so many Stateside civilians doing their part to construct Liberty ships and guard the coasts when the German threat was at its height.
What do you hope readers learn from this story?
Allie and her Nana Dale are both strong women who are courageous, savvy businesswomen with a deep respect for family and a deep love for horses. One of the themes in the novel is about obsession. I wanted to examine the thin line between fighting for what you believe in and developing an unhealthy obsession. Both women learn important lessons about pursuing dreams at all costs, which may cause them to sacrifice something or someone they love.
While I was writing this story, my beloved father was diagnosed with pancreatic cancer. He passed away last February. My mother passed away six years ago. Suddenly, I was not only dealing with deep grief, but also all the questions that had originally inspired the story—how to keep the property—became very real. I have had to consider that theme of obsession for myself. My novel is preaching a sermon to me, and I hope it will also give my readers a lot of food for thought. A few other 'takeaways' I'd love to leave my readers are:
• Be kind and courageous.
• Find joy in helping others.
• Fight for what you believe in but fall on your knees often to make sure the Lord has the last say.
• Hold tightly to those you love.
• In life, you often have to take the risk of being misunderstood.
• Practice gratitude—Husy, Dale's nursemaid, says it well: "It will never be enough, Dale, until you decide that you already have it all. You settle in your mind a grateful heart, a content spirit, and everything else will be gravy, girl."
• Embrace paradox—Nana Dale tells Allie, "Life is paradox, Allie. When you learn to embrace it all, let it mix together like molasses in oats, well, the sweet fragrance comes out. Even when life stinks."
And my favorite, which I found myself doing over and over as I wrote this novel:
• When life gets hard to stand, kneel.
*******************************************************************************************************
Questions about Elizabeth's Reading
What Christian Historical Novel did you reread last, and why did you reread it?
As I was writing By Way of the Moonlight, I reread Before We Were Yours by Lisa Wingate. That story was so compelling, I could read it ten times! I am always fascinated (and saddened, sickened, horrified, in the case of this story) to learn about a little known real historical incident.
I also wanted to see how Lisa constructed the time slip in the novel since I was writing my first true time slip novel. I came away once again deeply touched by the story, by the power of Lisa's prose, and by her giftedness at keeping the reader engaged in two different time periods.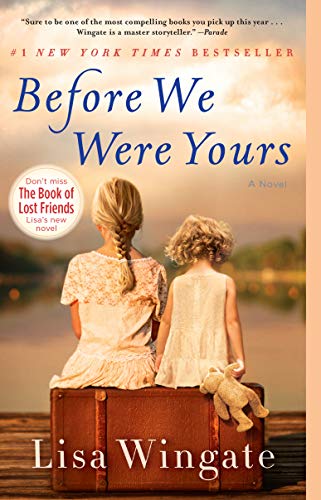 If your job was to sell one author's historical fiction (besides your own) which author's wares would you want to peddle? And which is your favorite by that author?
Lynn Austin has been delighting her readers with wonderful Christian Historical Fiction for over 25 years. I've enjoyed many of her novels, but I think If I Were You is my favorite so far.
What was the last Christian Historical Novel you read, and what was your favorite thing about it?
I was privileged to read for endorsement Janyre Tromp's debut Shadows in the Mind's Eye and especially appreciated her treatment of PTSD in veterans.
Elizabeth is giving away either a paperback (USA Only). Enter the Rafflecopter below!
**If you don't want to enter the Rafflecopter, tell me in a comment below: "I'm not entering the Rafflecopter, but please throw me in the hat" so I can manually put you in there for a chance.**