Goodreads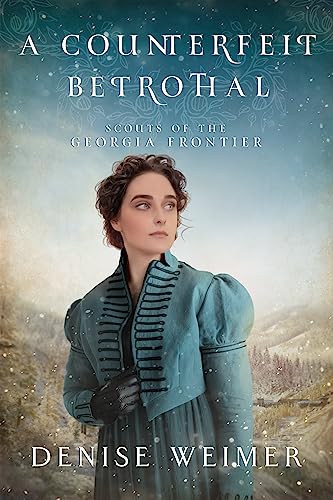 ~ Apple ~ B&N ~ Kobo ~ Amazon
1813 – Georgia
A frontier scout, a healing widow, and a desperate fight for peace.
At the farthest Georgia outpost this side of hostile Creek Territory in 1813, Jared Lockridge serves his country as a scout to redeem his father's botched heritage. If he can help secure peace against Indians allied to the British, he can bring his betrothed to the home he's building and open his cabinetry shop. Then he comes across a burning cabin and a traumatized woman just widowed by a fatal shot.
Freed from a cruel marriage, Esther Andrews agrees to winter at the Lockridge homestead to help Jared's pregnant sister-in-law. Lame in one foot, Esther has always known she is secondhand goods, but the gentle carpenter-turned-scout draws her heart with as much skill as he creates furniture from wood. His family's love offers hope even as violence erupts along the frontier—and Jared's investigation into local incidents brings danger to their doorstep. Yet how could Esther ever hope a loyal man like Jared would choose her over a fine lady?