Doesn't the cover model look cute in her overalls? Welcome Naomi Musch to the Index, bringing us another heroine of World War II book!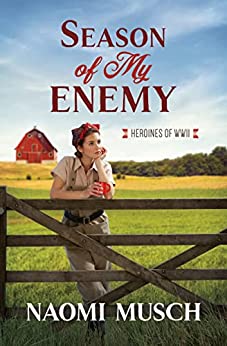 Wisconsin , Farm , 1940s , 1939-1945 (US WWII) , World War II , Librarian, Military, Teacher , POW , Enemies/Rivals to Lovers , Racial Discrimination , Musch-Naomi 
Goodreads ~ B&N ~ Google Play ~ Kobo ~ Amazon
1944 – Wisconsin
Only last year, Fannie O'Brien was considered a beauty with a brain, and her future shone bright, despite the war pounding Europe. With her father's sudden death and her brothers overseas, Fannie must now do the work of three men on their 200-acre farm—until eight German prisoners arrive and, just as Fannie feared, trouble comes too. Someone seems intent on causing "accidents," and Fannie is certain the culprit is one of the two handsome older Germans—or possibly both. Can she manage the farm, keep the prisoners in line, and hold her family together through these turbulent times?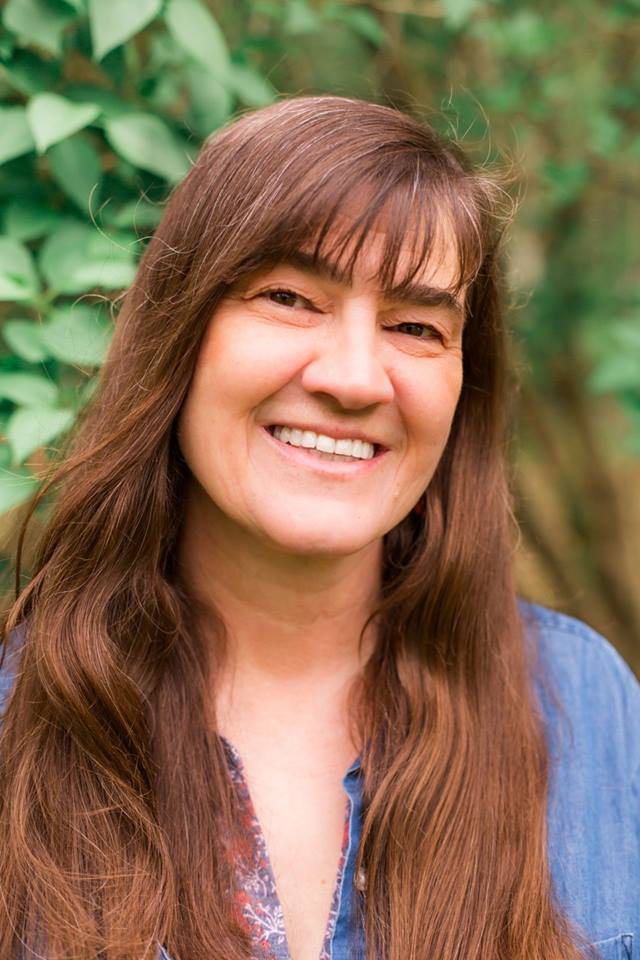 *******************************************************************************************************
Questions about Naomi's Story
What inspired this story?
When I learned that there were thirty-eight prisoner of war branch camps in Wisconsin during WWII, and that German prisoners of war were sent to work on the farms and in the factories of my home state, I could hardly wait to write a story about the "what-ifs" of such a time, especially after reading some of the true stories told by those who lived through those experiences. Enemies really did become life-long friends and sometimes more.
Some people might think that to be impossible, or even that I was looking at that period through rose-colored glasses. After all, we're talking WWII here. Atrocities. Horrors. Man's evil to man. But the historical record is full of accounts where Germans and Americans sat down and ate together, shared a cold drink, and sometimes kept up a correspondence after the war—and more. There were a large number of prisoners that later immigrated to the United States to begin a new life.
Of course, one of the great difficulties in writing this story was in realistically being able to bring my characters together in situations where they, as enemies, could get to know each other a little bit more. I also needed to create an atmosphere where they might even develop an attraction. All this while keeping true to the narrative of mistrust and other historical nuances of the war, such as fear of sabotage.
Which scene is your favorite, the one you never tired of working with? Give us a reason to look forward to it.
In trying to introduce attraction between the hero and heroine while also not overlooking the antagonism and suspicion inherent to the situation, I had to create a few scenarios that brought the characters into close contact—and gave them the opportunity to see each other through different lenses than they expected. Throughout the first part of the book, my heroine Fanny is mistrustful and even hateful toward the Germans. She resents needing to have their help on the farm, and she only sees them as having evil intent. Then one day she and her siblings are taking a much-deserved respite with a swim in the nearby creek.
Fannie has almost set aside her worries about the farm, until the rustle of bushes announces the presence of the prisoners, then she and her younger brother and sister are caught swimming by themselves while a host of Germans stand on the embankment, watching them.
Fannie immediately feels vulnerable and angry at once. They're all staring at her. Some are stripping off their shirts, getting ready to swim, and she can't get her and her siblings out of the situation fast enough. She's especially abashed by the German captain who speaks to her as she passes and another German prisoner who has shown her special attention.
But later on, when the prisoners also return from their respite, the captain asks permission of his American guard to speak to Fannie. She has no idea he'd been learning English, and she's taken aback—especially when she learns he was a teacher back in Germany, something she desires to become. Even that some of the other prisoners were his students. Meanwhile, there's the other prisoner who pays close attention to the discourse between Fannie and the captain.
This was a fun scene to write, and I think readers will enjoy the underlying sense of romance and suspense it entails.
What research book or website used to write this book was your favorite to peruse?
My favorite research book for this story was an out-of-print book called Stalag Wisconsin: Inside WWII Prisoner-of-War Camps by Betty Cowley. It was filled with historical accounts of those who remembered the prisoners staying in Wisconsin and working among them. Every PW camp in the state is described, and accounts of each are written about.
I tried to convey the same sense of reality in Season of My Enemy that I read about that I read about in those stories—many of which had very happy endings! I also included a few instance that were unusual, such as some I learned about in the book also.
*******************************************************************************************************
Questions about Naomi's Reading
What Christian Historical Novel taught you something about the craft of writing because it was so well done? Tell us a bit about what it taught you.
I just finished Sarah Sundin's novel from a couple years back The Land Beneath Us (and now I'm on to her newest release, Until Leaves Fall in Paris). Sarah's such a wonderful writer. She is at once precise and eloquent. Her plot threads are well woven and fully charged. She knows how to keep ramping up the tension, getting her character into deeper and deeper situations. There's not a character that isn't rounded and developed well. She is a master at research, and with each book she writes she gets better at rolling that research naturally into the storyline without bogging it down. It's artistry, and I'm always trying to learn from all these aspects.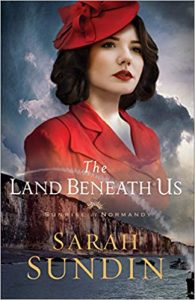 What Christian Historical Novel in your To Be Read pile is begging you to make time to plop down with it right now?
I'm a huge fan of Pegg Thomas. Pegg writes mostly American colonial fiction, and she's also coming out with a new Civil War series called A More Perfect Union. I already read books 1 and 3 in her Forts of Refuge series (Sarah's Choice and Abigail's Peace), and I can't wait to sit down and read book 2, Maggie's Strength. Each book is set at a different wilderness fort during Pontiac's Rebellion which, along with the French and Indian Wars through the Revolution, is a period of history that's a favorite of mine.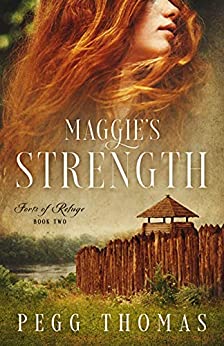 What was the last Christian Historical Novel that surprised you with a plot twist you didn't see coming?
Just pick up any Jennifer Lamont Leo novel, and you'll find a surprise waiting! Her stories are usually set in or around the 1920s. She's terrific at including a twist that always works in perfectly. I love her writing, and she frequently tells very poignant stories. I was privileged earlier this year to be a co-author with Jennifer in the Lumberjacks & Ladies novella compilation from Barbour. And the only thing that didn't surprise me, was that Jennifer gave readers another surprise!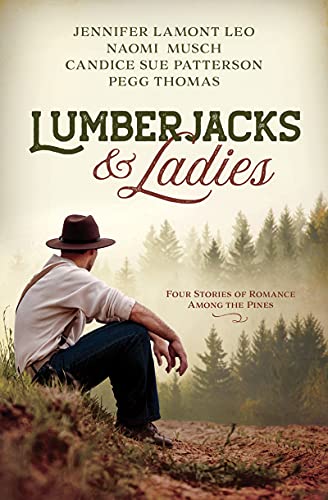 Naomi is giving away either a (signed paperback) (USA Only). Enter the Rafflecopter below!
**If you don't want to enter the Rafflecopter, tell me in a comment below: "I'm not entering the Rafflecopter, but please throw me in the hat" so I can manually put you in there for a chance.**