Goodreads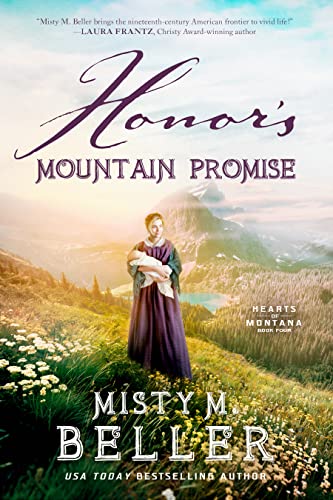 ~ Apple ~ B&N ~ Google Play ~ Kobo ~ Amazon
1869 – Montana
They both want a new start, but nothing prepared them for this treacherous journey.
Finally on the right side of the law, Aaron Long expected his life to take an upward turn. Instead, he ends up with a bum leg and driving a freight wagon through the wild Rocky Mountains. At least he has the joy of his newfound faith in God. The last thing he expects in the middle of an urgent delivery to Settler's Fort is to discover a woman begging him to take her the opposite direction. She's heavy with child, so he can't leave her, but neither can he take her where she wants to go.
Katie Barlowe has never had control of her life. Especially not when her parents married her off to a successful businessman who was determined to start a ranch in the faraway Montana Territory. Now she's a widow left on her own in these breathtaking but treacherous mountains. She's determined to forge a better future for herself and the new life growing inside her. To do so, she needs to get back to civilization before the babe is born. When she finally finds a freighter to take her the first leg of the journey east, all seems to be falling into place. Then the driver is killed and she's left with a stranger who's unwilling to take her farther than a tiny mining town, far from Fort Benton and the steamship she'd hoped would carry her home.
When Aaron and Katie set out through the mountain winter, the journey ahead will change their lives more than they could have known.