Goodreads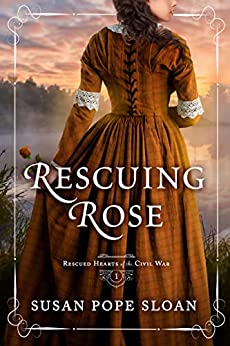 ~ Apple ~ B&N ~ Kobo ~ Amazon
1864 – Georgia/Kentucky
His army destroyed her livelihood. She represents the people he scorns. How can they reconcile their differences when the whole country is at war?
When the Union Army marches into Roswell, Georgia, and burns down the cotton mill where Rose Carrigan worked, not only is her livelihood destroyed but she's also taken prisoner and shipped northward with the other workers. Only the unlikely kindness of one of her guards makes the trip bearable.
Union Captain Noah Griffin hates the part of his job that requires him to destroy the lives of innocent civilians, but at least he's able to protect these women he's been ordered to transport to Louisville, Kentucky. Especially the one whose quick wit and kindness draw him.
While they're forced to wait in Marietta, two fugitives arrive to complicate matters between Rose and Noah. As Rose heads north and Noah returns to the battlefront, they each face fears and prejudices. With survival so tenuous, only faith can help them find love in the midst of so much tragedy.