Goodreads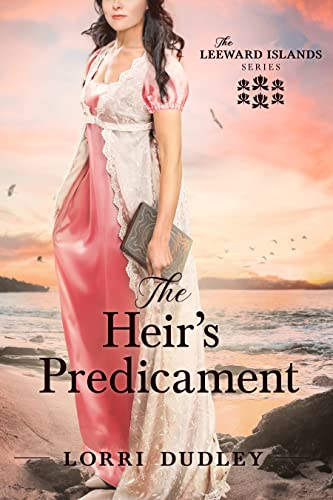 ~ Apple ~ B&N ~ Kobo ~ Amazon
1831 – Antigua
He controls the answers to her past and future, but she threatens his inheritance and his heart.
Maggie Prescott may not know her real name, the circumstances of her birth, or her father's identity, but based on a song her shipwrecked birthmother taught her before she died, Maggie's certain the answers lie on the island of Antigua. Unbeknownst to her beloved adopted family, she sends her maid to finishing school in her stead and convinces her uncle, Captain Anthony Middleton, to sail her to the Leeward Islands. Time is of the essence to discover her heritage before the next family gathering exposes her duplicity.
Lord Samuel Fredrick Harcourt Granville was groomed to inherit the Cardon title and lands, but the possession of his father's temper has put Samuel's future in jeopardy. After discovering his fiancée cavorting with his so-called friend, the ensuing altercation lands Samuel in court before of the House of Lords. As an example, for all aristocratic sons to quell their hedonistic living, the House of Lords banishes Samuel to the island of Antigua until he can prove he's worthy of his privileged birth.
On the island, Samuel works to rein in his temper and revive a dying sugar plantation. Still, his return to England and all his efforts are threatened when a mysterious woman breaks into his island home, claiming to be the true heiress of the sugar plantation. Guilt, resentment, and fresh yearnings sizzle under the island sun as Maggie's search uncovers a much greater treasure than either of them expected.