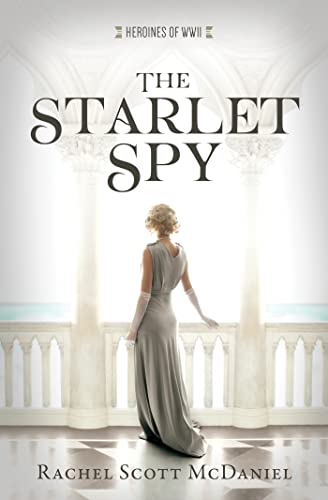 Goodreads ~ Apple ~ B&N ~ Google Play ~ Kobo ~ Amazon
1943 – Sweden
Hollywood Star Turns Spy
 
Movie producer Henrik Zoltan approaches Amelie Blake under the guise of offering the Hollywood star a leading part in his upcoming film, but he has a more meaningful role in mind. Amelie's homeland of Sweden declared neutrality in the war, but Stockholm has become the "Casablanca of the North." When top-secret atomic research goes missing in Sweden, the Allied forces scramble to recover the files before they fall into Nazi hands.
The United States Office of Strategic Services (OSS) needs someone who's subtle enough to spy on the Swedish elite without triggering suspicion. Who better than the "all beauty, no brains" Scandinavian starlet? Fluent in three languages and possessing a brilliant memory, Amelie loathes being labeled witless but uses the misconception as her disguise. She's tasked with searching for the crucial files, but Finn Ristaffason keeps getting in her way. Is the charming shipping magnate after the missing research? Or does he have other reasons for showing up at her every turn?
With the Gestapo on her heels, Amelie must rely on her smarts in addition to her acting skills to survive a world of deadly spies and counterspies.