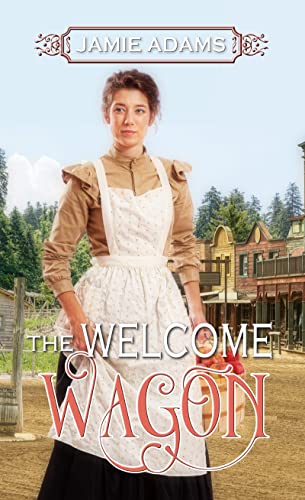 Goodreads ~ B&N ~ Google Play ~ Kobo ~ Amazon
1867 – Arkansas
When a wagon train is attacked leaving women and children alone and vulnerable, churches throughout the Ozarks take them in. Maggie Lynn and her wards, along with three other women, end up in an out-of-the-way town in Arkansas. Maggie has seen her fair share of loss, but now she's responsible for raising her orphaned nieces and must find a way to support them.
Sensible small-town sheriff, Owen Sommers, tries to keep the peace when a wagon full of women descends on his city of bachelors, but his principles are challenged when he suspects the ladies have something to hide. His suspicions are confirmed when strangers appear in town looking for what they believe is rightfully theirs.
As tensions rise and hearts become entangled, will Maggie be able to trust Owen with the truth? And what will happen if she does?